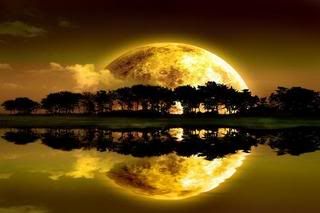 Childhood background...




I grew up moving around quite a bit (Arizona, Utah, California, and Ohio) during my adolescent years which made it quite difficult to make friends. However, this type of lifestyle was what lead me to what has now become one of my great passions in life; the world of literature! The writings of Judy Blume and Beverly Cleary in particular gave me the endearing characters that I came to identify with; affording me the tools and safehaven that I could explore when life seemed confusing and lonely.
After High School...



I received my cosmetologist and managers license to do hair in 1988 and have worked in the hair industy for 18 years. During this profession, I developed a fondness for people in a way that I never thought I could, as most of my clientelle became fast friends and some of my closest confidants. Since then I married a wonderful man and now have two beautiful daughters!






My carreer change...





A few years ago, I decided that I needed to change careers. I felt that even with as much as I enjoyed doing hair, the excitement and passion for it had gone. I had already mastered my craft and though I could quite literally do hair in my sleep, I felt there was something out there beckoning me, yet I had no idea where to begin.
I began exploring different avenues that intrigued me which lead me to starting an online home decorating store of which I ran for five years (Goodacre Home Store), but it didn't fill my curious void, and hard life issues were popping up like weeds. I had just lost my older sister of 34 years to cancer and had begun raising her daughter (she was my flower among the weeds), and among other things, had more problems than I knew how to deal with. I knew that life would consume me if I didn't find a new outlet for dealing with all the emotional stress that I was now experiencing. That's when I sat down and just began typing out everything that was in my head - a sort of feng shi of the mind; I'd had it with everything and knew that it was either this or going to a therapist! But as I typed away, something amazing happened to me. Through filling the pages with my emotions, feelings and thoughts, I was unknowingly sweeping a path clear and wide for creativity to make it's unexpected entrance. At first the ideas came like small inclings that trickled down the wall. I felt like I was on the verge of something, so I kept writing. Before I knew it, ideas began flooding my mind so fast that I thought I'd drown if I couldn't get them all on paper, and doors that I never sought to open, miraculously did. Just as I got the idea for my first book, others began coming just as fast, which then inspired me with movie ideas -unforced and one after the other like hitting a nail with a hammer. It got to the point to where I was waking in the middle of the night with ideas, being forced to write them down for fear of losing them. I now I have so many wonderful ideas and plans for the future that it boggles the mind, yet I'm completely focused. In fact, I have never been so focused or have felt so much clarity in all my life, and liken the feeling to being in "love!"