"Stub a toe or two. Walk into a couple of walls. Learn the lesson, and thenteach the next person what not to do. All you can do is TEACH. It's not your job to make them want to hear you so just grab your blessing & offer it to those who truly appreciate you." ©2015 Cynth'ya Lewis Reed

Total page views since very first day of membership (Nov 2002)
1,455,262 individual hits.

UNIQUE TOTAL LIVE VISITS
AS OF MARCH 28, 2018

BLOG HITS
42,019

BIO HITS
89,956

BOOK HITS
26,333

POETRY HITS
416,684

NEWS HITS
90,619

SHORT STORY HITS
221,800
ARTICLE HITS
567,851



(Visitors hits are on "Live" titles counted just once.)
Bookmark www.Authorsden.com/Cynthya

"Success does not require "Genius"...it only requires drive, desire, determination discipline. All working together against all odds." (Words of Cynth'ya Lewis Reed)

Twitter
@ ReedNuAttitude
@WealthInsideOut

Cynth'ya Lewis Reed makes writing in all of it's forms her tax deductible business.Cynth'ya & husband Ken are licensed eCommerce Business owners & personal development consultants for travel business owners globally. The couple has been married since August 1975, founded their travel company in January 2006, and formed an LLC called The R and L Group LLC in 2007. All of the while, even though many changes have occured in her life and the life of her family, she ALWAYS made time to write, even if only writing short inspirational quotes on social media.


BIRTHPLACE
Born in Anderson, Indiana (suburb of #Indianapolis), Cynth'ya attended Ball State University twice. The first degree was a B.A. degree in Health Science in 1978. She returned as a part-time non-traditional student in 1987 and completed her Master's degree in Journalism with a concentration in Public Relations.


PUBLIC RELATIONS OO-LA-LA!
From 2004-2006 she was a lead lifestyle writer with Sophisticated Groom, an Atlanta-based wedding planners consumer magazine on staff with founding publisher Kevin Powell of Atlanta GA. As a result of that experience she volunteered to assist with an online publicity newsletter for PowerTalkFM.com (currently known as Mike Ray Studios of Atlanta).

Working with PowerTalk FM, she met another radio producer and videographer via the PowerTalk social media chatline named Kevin Vaughan, an engineer of Kennesaw, GA, Vaughan also hosted and produced an internet Christian community advocacy radio program "Men Let's Talk" at WAEC 860)

As an intern Cynth'ya piloted her own week long talk show project in college she created as part of her internship in the graduate public relations program at Ball State University (before Oprah) in a live studio format located in the Noyer Hall complex lobby to a packed group of audience participants during it's 5 day run.
CORPORATE ELEMENT
On the corporate front, Cynth'ya served in a national leadership capacity from September 1990 to June 1995 on a limited government contract as one of 11 Associate Regional Directors for the Governor's Commission for Drug Free Indiana via the Indiana Criminal Justice Institute serving under former 1989 Governor Evan Bayh which included:

1. Serving on a media campaign panel with the Governor's Council on Impaired and Dangerous Driving; planned a state-wide Governor's Commission youth convention;

2. Serving as a camp youth counselor with Indiana Youth Institute at DePauw University in Greencastle, Indiana; and

3. Serving as an acting consultant with the Federal U.S. Office of Drug Control Policy. Her territory covered numerous community branches of government, education and law enforcement in 11 Indiana counties.

MOVING ON
In 2003 Cynth'ya ran for school board of Muncie Community School Corporation while working in the dean's office of the Ball State College of Communication and Information Services where David Letterman was a graduate. She writes and performs spoken word poetry, has written well over 500 published poems since 2001, worked as a freelance writer and image coach from home; taught public speaking at Indiana University East in Richmond, Indiana, and Ivy Tech Community College on the Richmond & East Central campuses in the humanities division. Cynth'ya's also been active in the past as an actress in 3 community plays with the Middletown Arts Project, serving as secretary for one year.
As part of Cynth'ya's community outreach professional development efforts with their #travel company (#YTB International & #ProTravelNetwork), not only have they been travel agents since January 2006, but Cynth'ya and her husband Ken also started a broadcast call every Wednesday called "Reed NuAttitude A.C.T.I.O.N.O.W. Show. The program highlights the application of spiritual principles for practical use in one's business and personal life, and often has interviewed noted individuals such as Authors & Public Speakers Bob Burg of "The Go-Giver"; Dr. Willie Jolley of "It Only Takes A Minutes To Change Your Life," and even music artists like Cat Sansone who was a runner up on a popular show that millenials may remember called "Star Search" (the precursor to "TheVoice and #AmericasGotTalent)



Life is like a soccer ball...
it may bounce you around to places you never thought you'd end up. But you gotta keep that ball movin'!
© 2017 Cynth'ya Lewis Reed
A note to my AuthorsDen readers and followers:
If nothing else goes well in your day today, please know this:

As a writer I am most thankful and humbled in the fact that you take the time to read and reflect on these words that come from a very special place within my soul. God bless each of you as a visitor, a regular, or a welcom'd stranger. It is a pleasure to join you in an exchange of passionate poetic and inspired words in this most amazing web-place. Blessin's, cynth'ya October 4, 2017.
Time: 02:32 am EDT.

"To have a verbal treatise with those who are devoid of a strong inner vision is like begging Mt. Everest to boil down. Knowledge & Success are twin waterfalls. Harness the power, or drown in failure. cynth'ya lewis reed 2011
Success & Failure are like dusk & dawn...it is impossible to appreciate success without appreciating the learning experience of failure." cynth'ya lewis reed 2010
NEVER LOOK BACK!
"If you have to look back, then why did you ignore the value of what you left behind?"

© 2016 Cynth'ya Lewis Reed
"NEVER STOP MOVING TOWARD YOUR DREAMS!
NO MATTER WHAT FRIEND OR FAMILY MEMBER DOES NOT BELIEVE IN THE GREATER GOOD
THAT IS WITHIN YOU."

"Choose to do--or not to do...and don't complain about "I wish I should have" when you have the opportunity to do the right thing-
...and....
Always be about the truth even if you end up standing alone in the physical. In the spiritual
YHWH (God) & U make the majority.

| | |
| --- | --- |
| | But Now...Back to Writing.... |
Cynth'ya's Legacy from her Grandmama, Ruby Ruth May
My Grandmama Ruby Ruth May (Sept 25, 1913-Nov. 18, 2009) and her spoken words mean so much to me as an author, speaker and promoter, especially in times like these in our world

Never think yourself better than anybody else, but always think of yourself as just as good. (Some things one never forgets but to see God in peace, we must ALWAYS forgive!)
Cynth'ya's Lesson on Defeat. . .
"Don't be a pluck'd chicken, if you fall down get up on your drumsticks and keep on movin'!"

Cynth'ya's Lesson on Forgiveness ...
If people with a purpose are unwilling to forgive themselves for their own stumblings, but continue to point out the stumblings of others, then it's time to pack up the goodie bag and go home!

Cynth'ya most enjoyable speaking engagements:

Muncie IN Kennedy Library.
Spring 2008-See Events for details. ("Where There's Smoke"--a one-woman poetic story analogy of Cynth'ya's original work and how it applies to our relationships.)
MY MOST MEMORABLE YEAR--MY FIRST YEAR AS A PUBLIC SPEAKER .... or THE YEAR OF
"CYNTH'YA'S "2007" TRIFECTA"


FAV FUN EVENT 1: Dec. 7-8, 2007
Women Entrepreneurs Muskegon Chapter Denim & Diamonds Gala Celebration for Women In Transitioning. "The Necessity & The Pain of Change." Cobo Convention Center, Detroit MI.

FAV FUN EVENT 2: Sept. 15, 2007: Prophetic Women's Conference-God's Women Speaking God's Word. Location: Emma Price Hall, Muncie, IN.
Topic: "Word, Word, Have You Heard? The truth of man vs. the truth of God, and where do we stand in our own definitions of defining absolute facts & truths?
FAV FUN EVENT 3:
Aug. 24-26, 2007: Women Entrepreneurs Convention and Gala, Downtown Indianapolis, IN. Hilton Garden Inn and Conrad Hilton Hotel
Topic: How to Handle the Hell (Obstacles) that keep you from your goals. Based on the real estate analogy of "Location, Location, Location" in a wholistic spiritual, intellectual and physical sense for aggressive business women.
Other topic examples:
Faithless Erroneous Assaults on Realism: Does your fear come from negative influences and assumptions lie to the inner champion screaming to be revealed? Do you fear that you will be ostracized by the chickens in the coop if you choose to be one of God's Eagle Scouts?
2. H.I.C.B.A.L.L. (How I Can Be A Lousy Leader). There are rules, and then again, there are rules! (This one's a riot of an audience participation twister!)
3. Don't Let The Bark of Failure Make You Bite Yourself. (Does your past bug you to the point that you feel the bite before you hear the pitbull of failure charging?)
4. Friend Don't Let Friends Fake It. (All about the importance of being honest.)
5. Two-Hour Workshop: "What are you full of?" What is in you is what you become, whether you want it or not.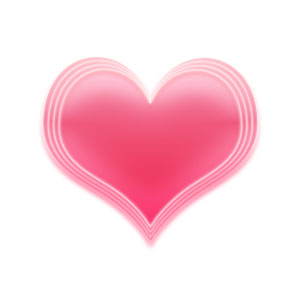 Finally, Cynth'ya encourages you to be more than an information robot fulfilling others dreams instead of your own"


"We were not born to just work. . . We were born to create an impact in the lives of those we meet as a result of the work we are commission'd by God to do. This is the purpose of the fullest life. (clr) [Scroll down for personal info about cynth'ya lewis reed]

Do you truly want independence? If the answer is "yes" it's going to cost you. Most people will call you nuts. Most people want things handled FOR them not BY them and this is the very reason that MOST people will never have true independence.

If you have glory-guts, the heart, & the humility to shush up, listen and learn, & you can manage to keep your attitude semi-clear & focused along with the heart of your purpose, you no doubt WILL go the distance. And when you arrive at that special place called "Independence" the rewards will be most precious, rare & worth giving your all to achieve.


and Finally...

Regardless of who we are or what we think...there is a book that cannot be ignored called "The Bible." All thoughout time, when humans have failed each other:



1. The Bible (Biblios) will still have all the answers * no matter how diverse the situtation or the challenge.

2. Prayer & Praise will still work *even if we think nothing is happening.

3. The person of Holy Spirit in Yahweh will still move *in ways that make no sense to most people when change needs to take place to make a difference.

4.

Yahweh (God)

will still *smile at the praises of His *creation.

5. There will still be

Yahweh (God)

-anointed preaching.

6. There will still be singing of praise to

Yaweh (God)


7.

Yahweh (God)

will still pour out blessings upon His *creation who practice His love.

8. There will still be room at the *Cross of Christ

9. *Yahweh (God) thru Yehushua (Jesus the Christ) will still love you and I.

10. *Yahweh God, thru Yehushua (Jesus the Christ) will still save *the ones who are looking for His love, and not by redemption of those who call themselves "Reverend" or any other man-made ecclesiatical title. No apologies for that last statement. God loves and judges us individually, and we ALL have room for improvement.




-- Author Unknown, with [*] edits by Cynth'ya since the author was unknown that person shouldn't get too upset with my personal edits. (smile)


For more on Cynth'ya's metaphors, "click here."



Birth Place: Muncie, IN United States

Accomplishments: "Sum all of this up in my motto: NEVER LET YOUR DOUBTERS SEE YOU COMIN'--JUST LEAVE 'EM COVERED IN YOUR TRAIL OF SMOKE AT THE FINISH LINE. (More about Cynth'ya under "Stories" link for Cynth'ya's Bio, Part 2 of 2)