My Poem "The Visions of God" Do Not Even Come Close To Doing Her Justice....she is an amazing little girl. I wish I could meet her. I hope you check out the links or Google her. She Is A Gift To All Of Us. Blessing & Love Always,
Vickie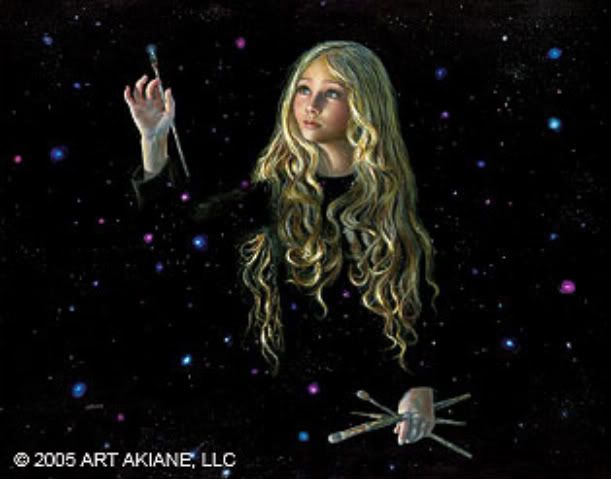 AKAINE PAINTED HERSELF AT AGE 11 YEARS OLD!!
Portrait By Child Prodigy Akaine Kramarik; http://www.artakiane.com/
The Visions Of God
Exciting the resplendency of wonder,
the universe has a beautiful choice.
Through the prodigy of a child,
painting wisdoms by the holy spirits voice.
Her truthful hands are the tools of importance;
in this glorious story she must share.
She spreads the word of her harmonious gift,
from the very heart of our heavenly fathers prayer.
She is blessed with the mantra of poetic prophecies;
painting the sibylline portraits of God's divination.
Within the peaceful tenderness of her innocence,
God's prophetic message speaks the mantic of salvation.
(Written: April 4th, 2008 8:34 a/m)
In Joy, In Peace, In Grace, In Harmony of Love
Copyright© 2008 Vickie L. McColley
poétesse d'amour
poétesse romantique
Embraced ~ Embrassé

TO VIEW HER ART:
http://www.artakiane.com/home