Home Sweet Home!
My baby Luke has been barrel training for 3 & ½ months with a professional trainer & traveling from Colorado to finish training in Maine where he also had over 400 acres to roam free & investigate…he had a blast at puppy boot camp!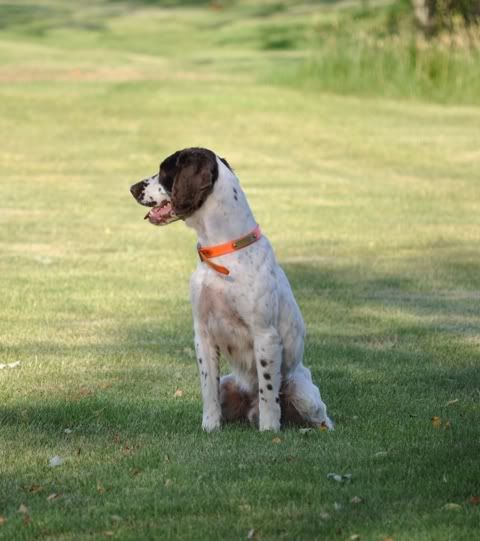 I would love to move there as it is so very beautiful, but I prefer a much hotter climate, and I am told Maine gets A LOT of snow…brrrrrr, Indiana has to much snow for me as it is…maybe someday I will make it out to Arizona! Or Alabama!
My Boyz…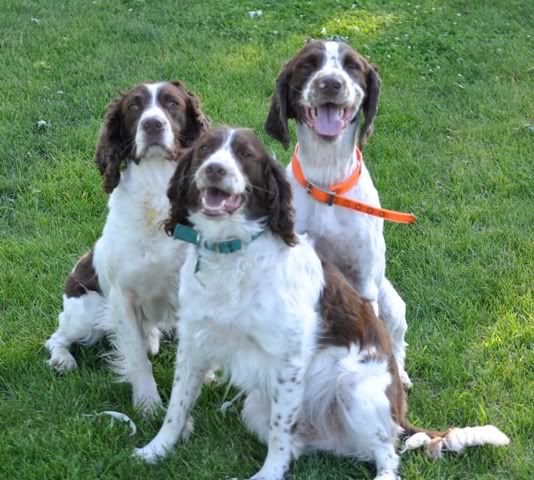 Colt~Lightening~Luke
Even though they are 5, 4 & 3 years old they are still my babies :)
Now the star of my hungry appetite!!!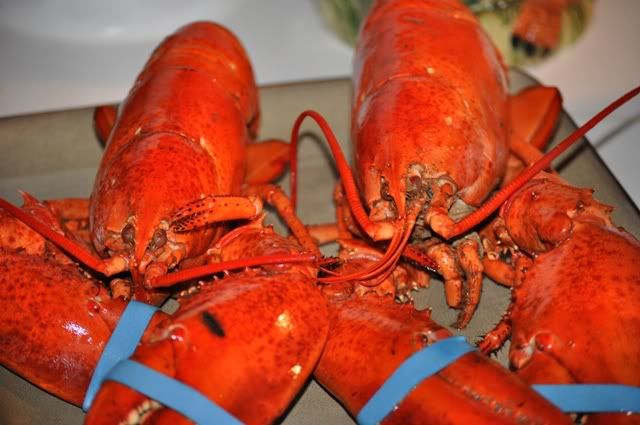 Live Maine Lobster!!!
If you ever get out to Belfast Maine, visit Young's Lobster Pound for Live Maine Lobster! 5of these bad boyz came home for a tad over $60 bucks…they par boiled them for the road trip in a cooler on ice. Live Lobster needs to be packed with sea weed & cannot survive the road trip back to Indiana via SUV (about 2700 miles round trip) even in a cooler on ice because the ice will melt & the water will kill them, & they can only last so long in the sea weed &would not survive all those hours it takes to travel back to Indiana, so they par boiled them so that they could be placed on top of a bag of ice & then one more bagged ice on top of that.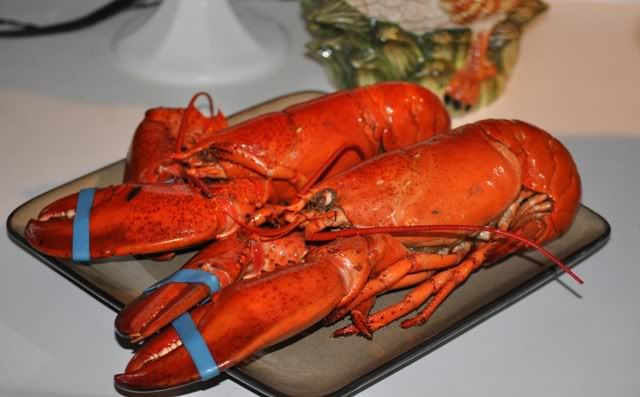 They are very nice size too! The plate they are on in the photo are the square plate sets from Walmart. (to give you an idea of their size) I think the lobsters were all around 1/½ lbs.
Now for some lobster tid bits….The man said to cook them an additional 10 minutes, I thought that was a bit long, but I did it anyway & they were great! I steamed bathed them in sea salt water. I love sea salt if you have never tried it you are missing out. I have a pepper mill for my pepper corns & also a salt mill for the sea salt. (sea salt needs to be ground) Many stores now have the grinder with the sea salt all as one. The lobster eggs, if you're lucky to find such a treat in yours will be bright red (after cooking of course) & they are sweet & sticky…ahhh Lobster Caviar! One of the Lobsters had eggs…YUM….now after you pull them from the steam stock –or you can cook them on your grill too….you will twist off the tail from the head/chest & you will see green ewww…lol…this is the lobster liver. Yes this is good to eat! Dip your lobster in drawn butter & then dip it in the green! Or eat it with your fingers….hey this is not a tidy meal, just dig in! I use a hammer to crack the claws after I dismember them from the body. I place a small towel on top of the claw (on a cutting board) & give it a wack…yep, works very well. Sorry maybe I am a little to country, but I will invest in the lobster tools someday…oh I could have used my garlic mallet ehh? LOL…it's so primal
But to have them ordered for home delivery "Young's Lobster Pound" will ship them overnight packed in the sea weed, when I order my overnight shipment I plan to steam them with the sea salt but also I plan to include the sea weed! Delish! So here is "Young's Lobster Pound" card information if you would be interested in these delicious Live Maine Lobsters. I can't get my scanner to work so I took a pic of the card:
Did You Know: It takes almost 7 years for a lobster to become 1 pound…WOW!!
Or maybe what he said was every 7 years they grow & gain 1 pound?
Anyway… Lobsters should always be alive before cooking!!! A thing to remember when out at a restaurant, or when purchasing pre cooked Lobster is that if the tail is curled inward the lobster was alive prior to cooking…otherwise it was dead prior to being cooked & do not eat it!!! How do you know the lobster is alive if you bring it home alive or have them delivered live? The antenna will move, or twitch, or the legs, or its tail will flick….but cook right away as they will not stay live long!
Thanks for Visiting
Have a Great Day!!!
Photo Moments Captured June 2009