I Love Gardening, and my prized rewards to gardening is always in the canning! I love to can.
This year I grew assoted things.
2-Whopper Tomato Plants
3-Heirloom Brandy Wine Tomato Plants
30 or so Plum Tomato Plants
3 rows of Cherry Bomb Peppers
3 rows of Serrano Peppers
2 rows of Jalapeño
12 Habanero Peppers Plants
4 Red Chilli Pepper Plants
6 Black Beauty Eggplants
& Cucumbers on 3 make shift trellis
and some Cilantro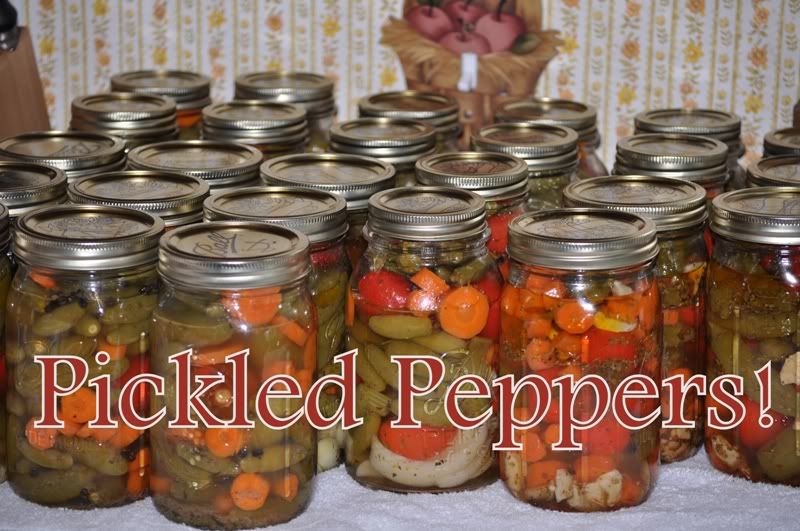 One 5 gallon bucket of peppers will yield you 15 quarts of peppers Brine is also good tossed on a salad I like to season my pepper brine with fresh garlic gloves, carrots, celery, onion, olive oil, sea salts, apple cider vinegar, oregano & pepper corns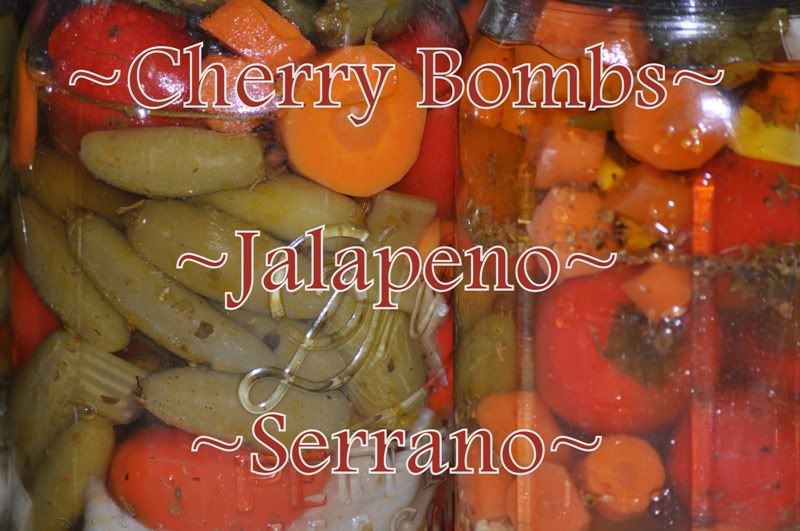 I also am growing Habaneros…Hot Hot Hot….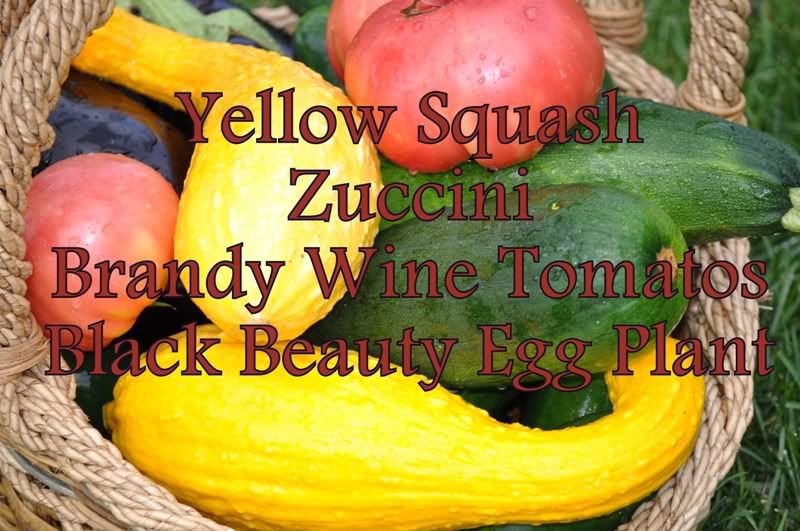 This is my 1st year to grow Black Beauty Eggplant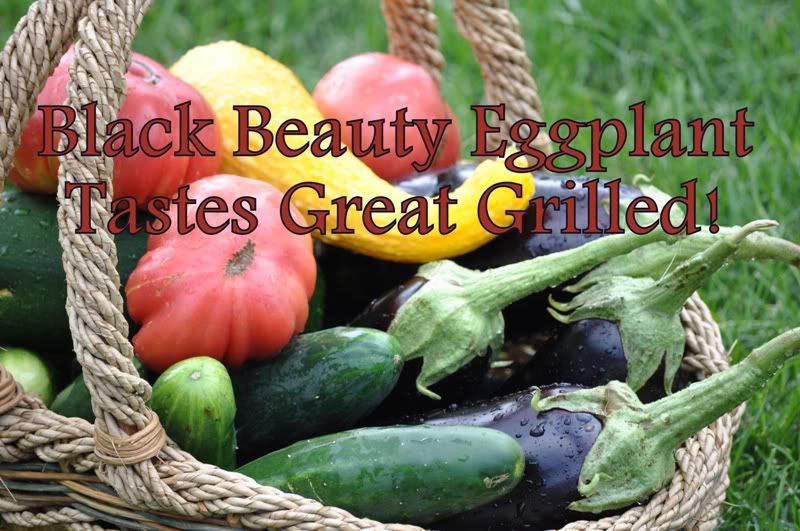 Black Beautys' are delsih added to Italian dishes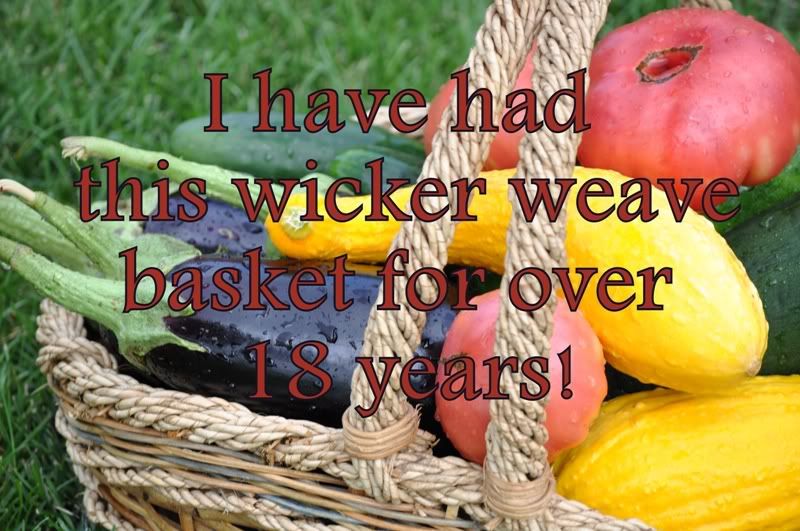 I have had this basket for over 18 years It used to dress up a guest bathroom with towels & scented soaps....and it only cost me about $8 bucks back then! Quality is Number One!
They love maters… DYK: Fresh raw carrots are a good treat for your dogs!! Mine also love ice as a snack'ums….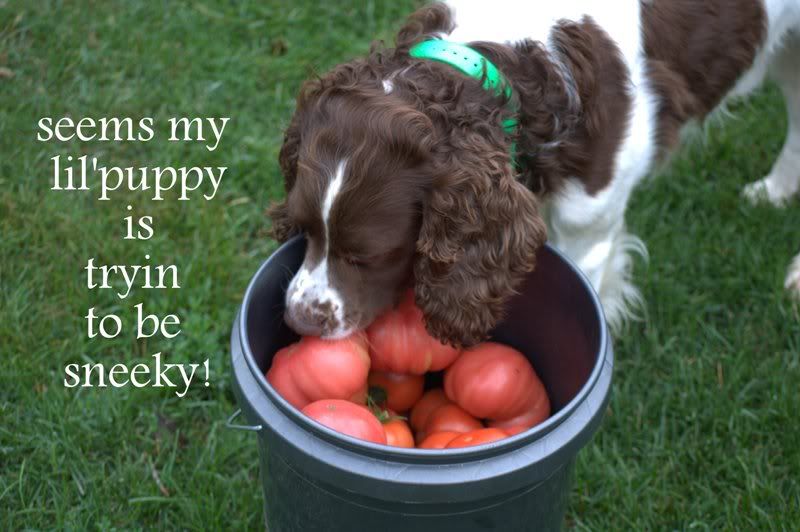 Brandy wine tomatoes are an heir loom tomato plant The generational plant species are over 100 years old…They are beautiful in color Some are very pink…they are delicious too another little tid bit...alot of home gardeners plant their sweet corn (Or other corn) in rows this is not the best measures for growing corn plant your corn in blocks it is imperitive for the corn crop w/pollination from the tassels this pollination needs to touch upon the ears "COB" of developing corn or you will yeild just a cob...an arial view of a corn field is not just a "couple rows" it is a huge block! You can also ensure your corn crop by giving them tassels a little shake. Birds landing on them also help & of course the wind.
Also, if you went to your local fish market you could purchase fish scraps & plant this for free or real cheap in the earth with your corn seeds & your growing crop will LOVE this organic amendment....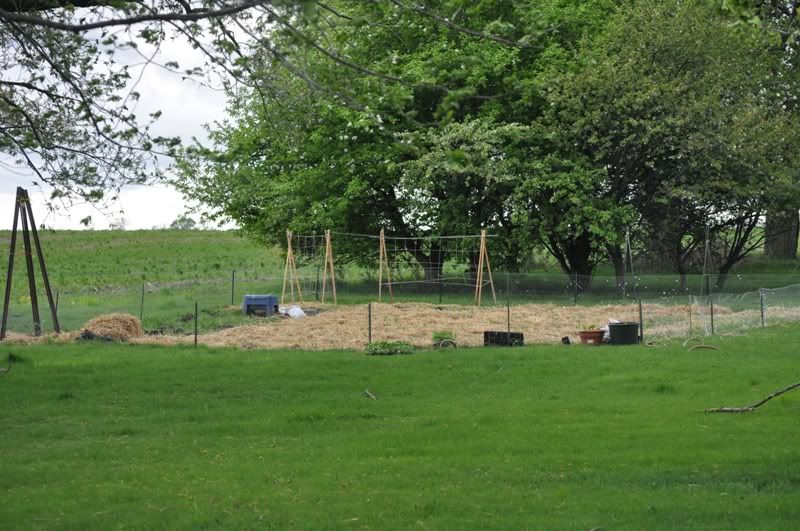 The Garden early on (May 9th, 2009)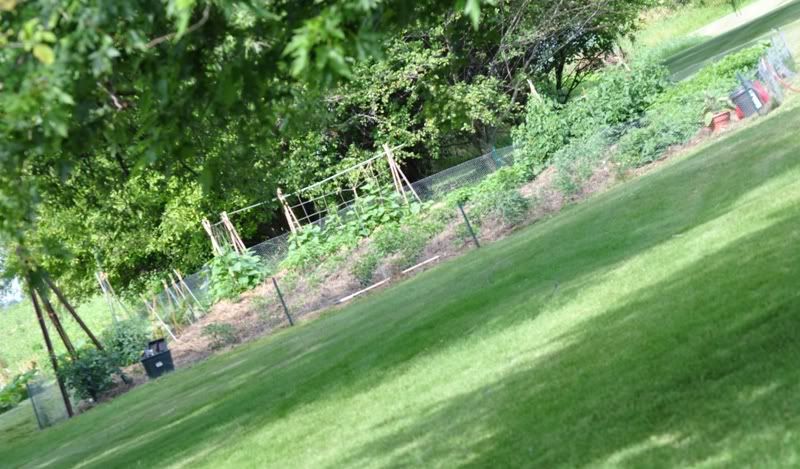 July 7th 2009 Progress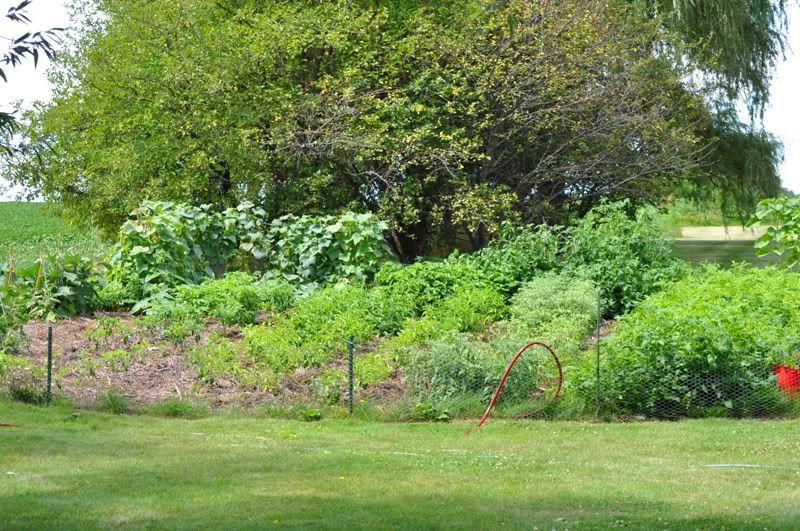 August 10th, 2009
I grow my cukes on a makeshift trellis (upper left area of photo) I like to grow them up. The bees love gardens too & of course they are important tools for any garden trade when they are so busy gathering they thrive any garden to fruit! I oddly don't get stung by them. Banana spiders have made thier webs all along my Plum tomatoes....URGH!!! This is a little bit more to deal with, but they are there to gather bugs, so I been picking my tomatoes around them, and all I can say I gather spiritually from reaching my hand towards webs with banana spiders sitting in plain view is "To Face Your Fears"...and in doing so the outcome is not so bad as it may seem. It is quite the interesting thing to not disturb Mother Natures orders. I also look at spiders as a natural form of insecticide (Never Use Poison In or Around Your Produce...I never use poison at all!I Am an advid Lover of Organic Means...it is a perfect order to the ecosystem....