Can you get published if you're under 18?
By Olgy Gary
Rated "G" by the Author.


Last edited: Saturday, June 05, 2010
Posted: Wednesday, May 21, 2008


Share
Print
Save
Become a Fan
The suggestions in this article, written in answer to a teen's question on how to get published, apply to writers of all ages.
For the past year I've kept a profile page on myspace and have joined and participate in various groups. In one of them, Jessica M., a 14-year old yet-to-be-published writer from Lafayette, Louisiana had good questions on how do teens go about getting published. I answered them via an article that posted to the CCF website.
Jessica M.: I know I am young, but age doesn't always matter. Is there any way to get a book published if you are under the age of 18? I am really curious about it and I think I have a great book in the making. I just am having trouble finding a publisher that isn't for the 18+ over crowd. Plus, I am pretty young and can't afford an editor and everything.
Good editors do NOT charge for their services. Beware of those who do charge. Good editors also look at the manuscript and let the writing speak for itself. Wasn't Eragon written by a teen? Age is not as important as the quality of the writing.

The best way to get to know good editors and agents (in my opinion) is to attend reputable writing conferences where they're attending. I don't mean for you to attend lots of these conferences but at least one good one a year. The best thing about attending these conferences is that by just attending you're allowed to submit your manuscript to the editors/agents that were at the conference and so you totally bypass the slush pile and the "no unsolicited manuscripts" rule that most publishers have.

If you have to pay to have someone look over your manuscript then you're talking about book doctors. Nothing wrong with doing that so long as you know that is what you're doing. Many a great editor that worked for established publishing houses have moved in that direction and offer editorial services to both published and yet-to-be-published writers and it's up to you to decide whether it's worth it to pay them to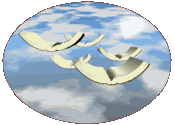 look your manuscript over and help you bring it up to publication standards.

Before you go that route, however, I would suggest you join a local critique group. A good group can help you polish your work tremendously. Also I've been putting together a list of writing resources I keep on my shelves and if you know of others I should add to this list, please let me know: Good Books on Writing
[ Click to read the rest of the questions and answers in the article ]