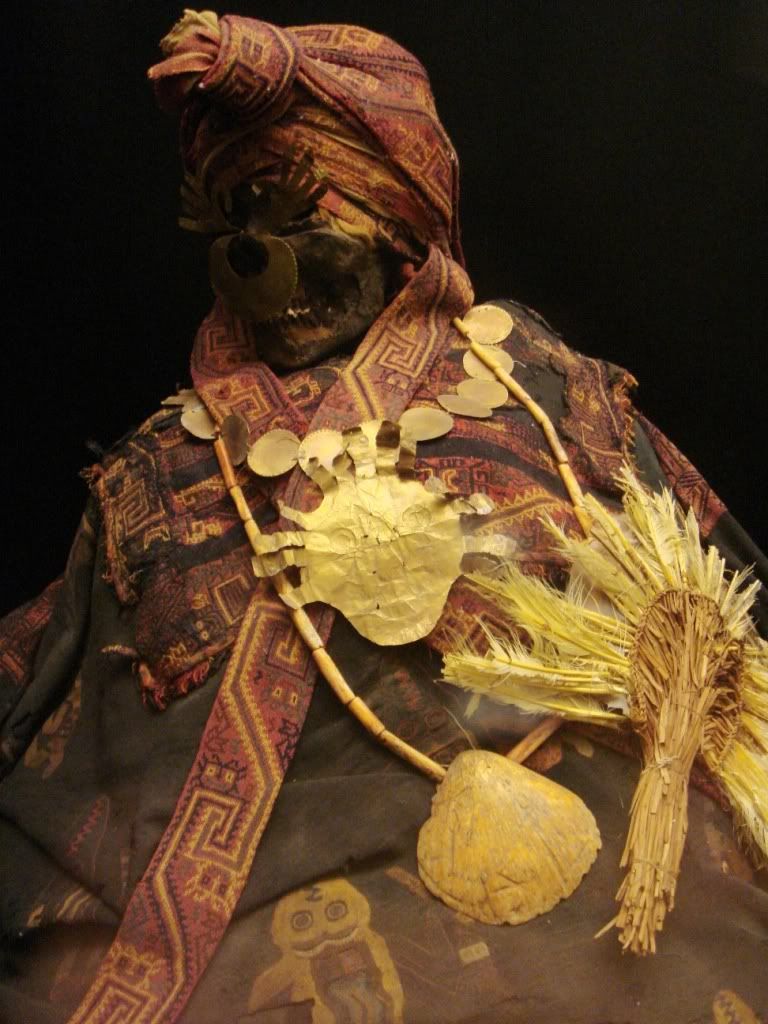 Fardo Funerario, Cultura Parcas
Photography Ars Summum
Sovereign Head Thrones by Victoria L. McColley.wma
Click here, to listen to Sovereign Head Thrones by Victoria L. McColley.wma
Sovereign Head Thrones
Convergence abales to efficacious bedraping,
binding solemnity upon noblesse cranial forms.
Made from infant bone & infantine marrows
are these clay potters sculpting osseous life.
From pious wombs to new bondage vows;
Birthing into beautifications constricting eye;
Royalty domes are voluted with tight cloth;
…Cambric encasements knotting as bestowals crown.
Binding through crinoline fabrics endless dressing coils,
occipital ridges are prestigious vaults elongating beauty;
Wearing soverign head thrones as longevity's prized jewel…
(Written: May 17th, 2010 9:59 a/m)
In Joy, In Peace, In Grace, In Harmony of Love
Love's Bounty Embracing Unisons of Truth
"Sovereign Head Thrones"
Copyright© 2010 Poetess Victoria L. McColley
Photography Cranium Museo Regional De Ica
high fashion in the Paracas Culture