Bodhichitta requires a total recognition of the non dual nature of reality abiding in
the selflessness of our true nature.
Compassionate actions occur spontaneously
without thought or premeditation, as expressions of enlightened awareness.
(Quoting PhotoBucket NepalJapan)

This Dance Is Utterly Amazing!!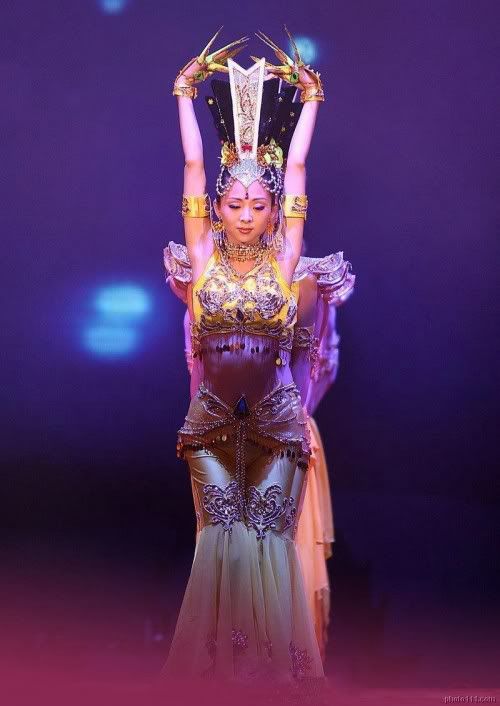 Inviolable Knot
Silence walks with shadows pithy barbs,
painting grey memories upon ivory mantles.
Tarnished are these parable years buried;
Deeper and deeper into yester eve
…growing ivy vines
challenged by gnomic visions.
As succinct voices speak from eternality;
Chambered by the silent quietuses;
Calling from aphoristic realms of promise;
Avowals inviolable knot tightens to bind evermore.
(Infinitude's are privileged)
Knowing there are empty spaces occupied
for those who fear in revelations wake
to not listen with open hearts will journey further
within the enigmatic vacancy of silent shadows.
…and those who are fearless,
the ones who accept the gateways offering
…the few who can hear without question-
are those who listen to the voices speaking
with an open heart to understand perpetuity.
(Written: May 2nd 2010 10:55 a/m)
In Joy, In Peace, In Grace, In Harmony of Love
Love's Bounty Embracing Unisons of Truth
"Inviolable Knot"
Copyright© 2010 Poetess Victoria L. McColley
(TWEET TWEET)