Did You Ever Find A Phone Numbers In Your Partners Purse/Wallet? What would you do if you found collections of "Whose are these?"....panties?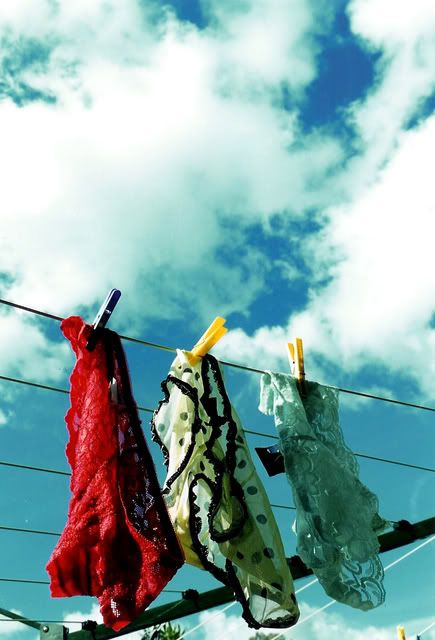 Photography Artist: http://misstiza.deviantart.com
Panties
Panties, Panties, & More Panties
Oh we Ladies love our panties!!
Red ones…
Back ones…
Satin ones…
Lacey ones…
Flossy; Frilly & Thrilly
and
Every Color In between….
sling shots
too...
But Good Golly…!!!!
"Whose panties are these?!!!"
Razzle Matazzle...
(Bleep Bleep)
Trouble in paradise started over a little pair of strange panties.
I wonder who they all belong to?!
Imagine That!!
(Written May 5th, 2008 8:16 a/m)
In Joy, In Peace, In Grace, In Harmony of Love
Embraced ~ Embrassé
poétesse d'amour ~ poétesse romantique
Copyright© 2008 Vickie L. McColley

On a more serious note: Deception is a personal oppinion. Deception has a voice no matter how silent it is. Deception has no rules, no self disclosure. Deception is a vicious cycle unending. Deception will decieve others for the sake of it's own protection. Deception is a very intricate matter of details. Like panties that lost thier owner.
Just Remember Life Goes On
& So Do Our Panties....Can someone pass me the boxers ツ