June Bear Adventures Radio Contest on KWAV.biz Radio
Saturday, October 20, 2007 10:43:00 AM
---
Children
Win a copy of June Bear Adventures-The Missing Pies on KWAV.biz radio with Babbling Brooke and her little buddy Bruce!


Listen in to KWAV.biz radio and enter for a chance to win a copy of our magical book June Bear Adventures-The Missing Pies!
Lovely singer and Radio-Host Brooke will read excerpts from this magical book and give her audience a chance to win a copy.
Her own words on the book, after reading it:

I LOVE YOUR JUNE BEAR BOOK!!!!!!
I had the most wonderful time reading
your book during my long plane ride!
I feel like I have been on a delightful adventure!!
I am looking forward to sharing your book
with my KWAV listeners . . . I am thinking
about spreading the contest over 3 weeks
. . . just to add more time to have fun!!
I shall thoroughly enjoy sharing your book
with others . . . it's a treat for me to be able
to share something I believe in so much!!
I truly think your book would make an
enchanting movie!!
I can envision magical sequels / episodes to come!!
I look forward to when I can read another
June Bear adventure book of yours!!!


Comment by Brooke Singer and Radiohost on KWAV.biz, California

Good Luck to all!
For signed copies, in case you are not a winner, please contact us right here with a short message.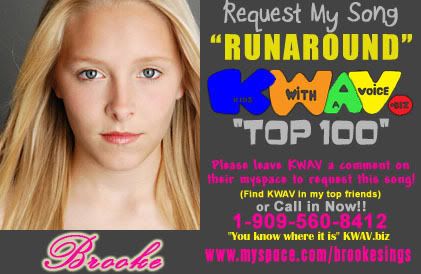 ---