What is your reading pleasure? There's a story for everyone.
Do you like dark shifters, vampires or Fallen Angels?
Autumn Moon takes you to San Francisco where Jairec has three days to find the elixir of life or become a chiagh-shih (vampire) for all eternity.
In Destiny's Prerogative, a Werejaguar, Gabriel has reached his wereflux and must mate by the full moon or die, but his intended ran out on him. Shay can help him, but will she trust him enough to spend the rest of her life with him?
In Moon Shifter, Sydney still craves Grayson's touch, but can her heart forgive him for making her one of the Mac Tíre?
Maybe Fallen Angels are your style. Eli: Warriors for the light is the first book in the Fallen Angel series.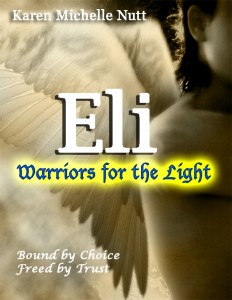 Is Time Travel Romance more your style? Lost in the Mist of Time will bring 16th Century Ireland alive with battles, deciet and a love that will withstand time.
At the Stroke of Midnight is a groovy mystery centered around a Hollywood movie star in 1970. Find out if Trisha can save the lovable playboy before it's too late.
A Twist of Fate brings the War of 1812 at your door. Secrets, lies and Scottish pirate to die for.
Creighton Manor takes you to the heart of Natchez where a gambler will risk all to have the woman he loves.


If you only have time a for a quick read, Black Donald's Coin gives a new meaning to the phrase, "See a penny pick it up. All day long you'll have good luck." Devil mayham and unexpected guardian Angel. Shattered Illusions is a heartwrenching ghostly tale about letting go and moiving on. Heart of a Warrior of a warrior Trey is dying, but he has a chance to save his fate in the battle for his life.

A Christmas Collection Anthology–Stimulating
My story is "Wanted," a western paranormal sure to capture your heart.
Stimulating stories to satisfy your romantic cravings.
A Halloween Collection Anthology
My story is "The Curse of Tempest Gate," Witches, Fallen Angels and Ghosts keep you wondering who will come out of this alive.
My Story is "The Spirit of Love," a ghost story to remember.
From Highland Press
Second Time Around Anthology
Romance Anthology
Cynthia Breeding, Kristen Scott, Karen Michelle Nutt, Erin E.M. Hatton, Gerri Bowen, and Kimberly Ivey Wuttke
Paperback: 210 pages
---

Karen Michelle Nutt
KMN Books
Books Available at All Romance E-books
Books Available at Amazon
Books Available at Fictionwise