Ah it's that time again - the newsletter of useless information to keep you uninformed like me. :)


Anyway let's see what's up today - to start I have a cold from hell that just won't let up. I'm gonna hit my stash of antibiotics here shortly - you know after I get some food on my stomach....I've hacked and coughed so much now I think my left lung is laying over there on the floor and my stomach flew out the window - it's these damn allergies that kick this shit into overdrive -- what the hell is in the air theses days?? You know folks bitch and complain about second hand smoke - well have they looked at the smokestacks lining those towns that are now pretty much desolate and all it's people walk around looking a bit dazed and confused? Honey it's not because they have kick ass weed - there's chemicals in that cloud of death - a little smoke in a bingo hall - a bowling alley - a restaurant -- dear God please LOOK OUTSIDE YOUR WINDOW!!


Yeah I smoke a little - nothing like I used to but I'm working on that habit only thing is I've replaced it with weed so now when I smoke my cigars and cigarettes you never know which one I'm really smoking but for medicinal reasons and health issues I would have to say that pot probably is better for you - lmao - ha - that's what the non-smoker/pot smoker who complains about second hand smoke tells me ;)


Nah now look I'll have the po po on my doorstep writing this crazy shit - I'm kidding - I'm serial :)


Yall have seen my bulletins lately...yeah I'm looking for that somabish that took my money and it's all good - me and the kids are fine - we're happily dysfunctional and things are as usual - tight - but we manage so when it is I step up and help a friend out damn - can't you pay a girl back her money without her having to take you to court and win a judgment only for you to quit your high paying job for the posh government contractor company just so they can't garnish your wages...yeah trust me I was a contracted employee of the fed govt. just as a secretary and honey I made some kick ass money back in the day when I wasn't lazy - kicked back inhaling the clouds of smoke that come from the brilliant skies over those factories and just writing horror stories...yeah those were the days - we had food then - now all we have is oreos and milk - I'm not a dipper or a twister just a breaker...yeah you know I break the cookie into four hopefully equal parts and eat each piece one at a time...- they call that an OCD I think..but anyway,the milk well its like water now a days you know since the doc keeps me on a cholesterol regime - hell I've become anorexic and after this mornings coughing episode I now wonder if I'm not bulimic . No no now don't none of yall go getting pissed off thinking I'm making fun of someone cus I'm not - you try living on a good cholesterol diet - you might as well give up and starve yourself!



Oh wicked cool - I almost forgot about this - it's the meds I take makes me lose my short term memory - ha ha lol - I've got a drawer full of them - Collette has nothing on me (giggle) - but anyway we had a photo shoot Thursday - that was wicked fun - out in the graveyard, I fell in a hole saw Satan and wished him well - he almost kept me there but I assured him I wasn't Cecil - didn't know where Cecil was and if he called a bounty hunter maybe he could nab his ass...but after getting up out of that hole we had some hella pics taken - can't wait to get those but we have to wait because the photographer has to wait for the article/interview to run in the Chesterfied Observer this week - You guys from the area go grab you a copy. Now after this runs well then the photographer will release the photos for us to buy for promos and such so I can't wait to get out of the bowling alley and have a cool pic up there for you - my hair all haywire - my clothes all messed up from falling in that hole...won't that be a nice change :)


We have a new ad coming out in the magazine Doorways this month and another e-zine wants to do an interview out of the UK - Twisted Tongue (www.twistedtongue.co.uk) - looking forward to that :) Eventually I want to get to the UK - England especially simply because all lit majors want to see where the great Shakespeare dared to show his wicked plays - men dressed in women's clothing...sex and mayhem throughout the story lines..Yeah I dream of seeing that one day - of course you know if you would like to see me over in Europe - if I can get some gigs well I will be able to turn the trip into a biz trip and a nice write off on my taxes all in the name of writing - hollar at me if you want me there and tell me where to seek solace during my travels and where of course to sell my wares and the gypsy in me will be off and caravanning through the UK and Europe in no time.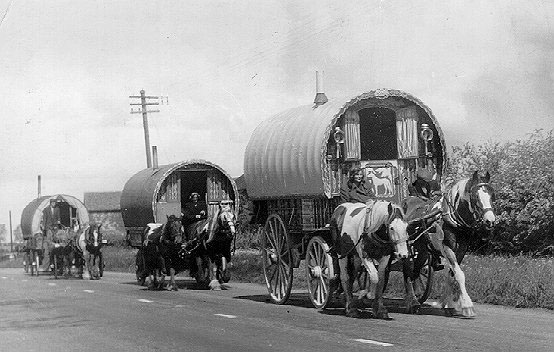 Well I think that's gonna be it for today's version of the newsletter of useless information - I hope you've enjoyed my ridiculous ramblings - smiled a little - laughed a little - cried because you wasted your time reading it - any bit of emotion and I have proven myself once again as a writer or something like that ;) jk - btw - thanks everyone who's trying to help me find the asshole that took my money - just to let you know your information and leads have been very helpful and I will keep you posted - especially you girls who have had to endure this yourselves - just go after the somabishes and they will get the hint in the courts that we're tired of the bs and maybe will pass a law that will throw their asses in jail on the spot instead of making us have to work our asses off for being nice.


Okay then - yall take care and until the next wild hair pops up my ass I'll bid you fare well and pray you have a great time of it no matter what you are doing :)


Much luv,


K