Body Mind & Spirit
Sunday, January 23, 2011 6:17:00 AM
by Victoria's Poetry & Voices of Muse
---
Marketing
Orchards Of Deliverance
Throughout the poetic orchards of this book are inspirational poems of love's bounty; an offering from the soul of love's voice ever reaching within tenderness to embrace and comfort the soul.
Also sown throughout this expressive book are black/white poetic photography blooms. Blossoms from the gardens of love sowing fragrant delicacies.
There are pages of scattered petals. Words of tenderness expressing inspirational quotes and the authoress's personal thoughts about the bounties of love's presence. Love the life force of our journey, the soul of who we are.

Love is such a beautiful garden that we each cultivate in our own fashion, and sharing with you from my soul I offer you love's tenderness inside "Orchards of Deliverance" I am certain you will sow some truly beautiful thoughts & perspectives. This poetic confection is for everyone who loves to read poetry, or collect poetry books. Through the embracements of my soul to you...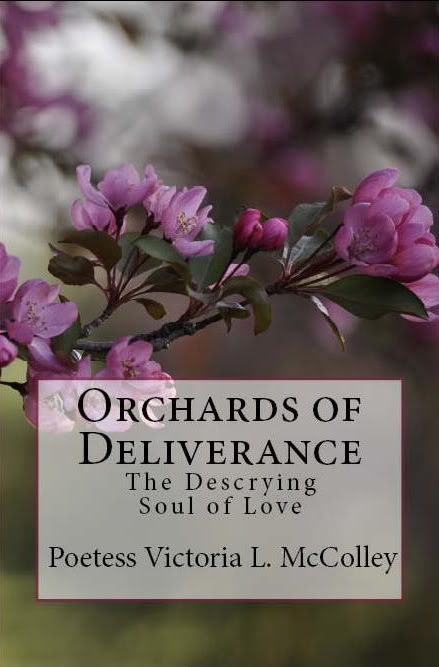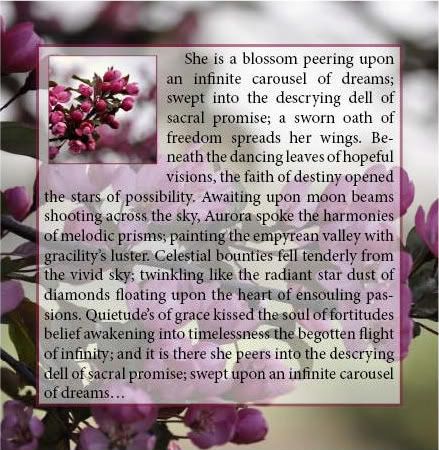 (TWEET TWEET)
---