Sara had a very special friend that made all her dreams come true with one lotto ticket. Life was never the same for the small town girl with the heart full of gold. One simple gift of kindness will always bring a ripple effect. ~Peace~


~Casino~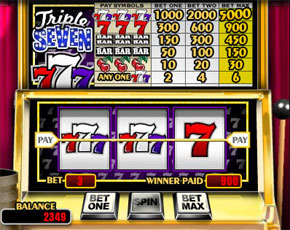 Sara had a secret life that only she knew about. On the outside she seemed so happy but on the inside she was crying out for help. She was alone and had no friends or family around. Sara always had dreams of being a success since she was a small child. Her dad always praised her and told her she would be a movie star. She had confidence all her life until she had to quit school to survive. After that she realized it would be a miracle if she ever got out of the old trailer she was living in.
Sara finally had the courage to leave her husband and start over. The problem was she had no skills, and couldn't find work anywhere. She finally settled on a retail job at the local thrift store. The money was bad, but she loved chatting with the old people that donated and purchased items. There was something magical about the old store. It came to life when the doors opened every day. When Sara wasn't working at the thrift store she was playing pennies at the local Casino.
That was the only excitement in her life and she looked forward to playing every Thursday night. She only had thirty bucks to spend so she bet one penny at a time. She felt ashamed of spending her hard earned money but kept going back every week. She never won that much but could always play for hours. The time went by so fast like she was in another world. Her heart jumped everytime she put her penny in the slot.
There were many reasons she kept going back to the penny slots. The biggest is; of course, winning the jack pot. Then she would feel like a winner, instead of a looser for one whole day. She had never held more than a hundred dollars in her hand and prayed to win every time. She just needed enough to put food on the table for her family. She knew that would never happen working at the thrift store and money didn't grow on trees.
There was so much excitement when she walked in to the Casino. She loved old people and everyone looked like her dad. This day was different because this old man looked at her with tears in his eyes. She wanted to hug him so bad, and burst out sobbing in front of everyone. An elderly woman came to her and put her arms around her. Sara felt the most amazing jolt go through her body after that hug.
The woman was a complete stranger but felt like someone she knew her entire life. Sara became instantly connected to the old lady. They became best friends and met every Thursday for the buffet, and some penny slots. No one knew Sara was going to the Casino and hanging out with someone that was double her age. The two women would sit on their machines for hours in hopes of winning something big.
They did that for Seven years- until Sara received a call that her friend had passed in the night. She knew she wasn't going to make it to the end of week, and purchased One hundred dollars worth of lottery tickets in hopes of bringing a better life to her special friend. After the service a family member gave Sara all the lottery tickets. Sara couldn't believe her friend would do something so self less to try and help make her life easier.
After going over every ticket only ONE remained. Sara figured she wouldn't win so she tossed it in the garbage can. She was really sad to not have her special friend to bond with anymore and started to cry. After crying for many hours she crashed of total exhaustion. After a few minutes she started dreaming about being at the penny machine with her friend when the machine hit the jack pot!!
The machine was going crazy and everyone around was clapping and saying congratulations. After she claimed all her money Sara woke up in a sweat. They had never won before so why was she having that dream? Immediately, Sara went to the trash can and picked up the slimy lottery ticket. She took the last ticket to the gas station where it was purchased and sure enough it was the WINNER!!
Two Million Dollars- was the highest winning ever in Sara's small town. Her friend made that miracle happen, and Sara gave it all back to make the world a better place. She had gotten her miracle and it was time to Pay It Forward. Miracles can happen for special people if they never stop believing. What goes around always comes around. If we are good, goodness will always come back to us ten fold. Always give of your heart and God will take care of you in your darkest days. I am proof that miracles can happen because they have happened for me.
Copyright ©2009 Chessly Lynn Nesci