Share
Print
Save
Become a Fan



Martin Luther King Day
By Chessly Lynn Nesci
Monday, January 18, 2010
Rated "G" by the Author.



I lost my best friend on this day!

~Martin Luther King Day~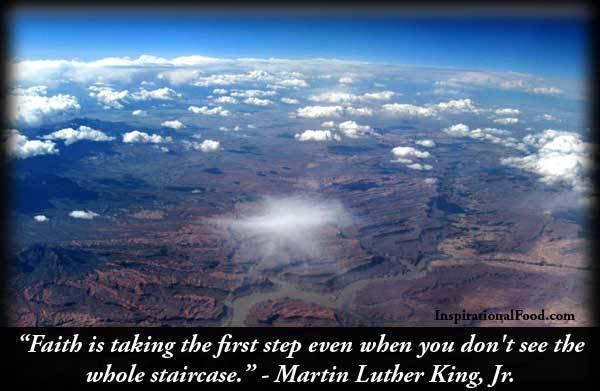 My father died three years ago on Martin Luther King Day. I found him on the side of the bed with his head in between his knees. I will never forget that vision that haunts me everyday. After the service my brother put his ashes in lake Grapevine. My sister said a toast, and my little brother carved his initials in the tree. It was just the three of us that day next to the tree. I know my father was with us because I could feel his spirit. He was happy that his ashes were there. He loved fishing and lake Grapevine was his favorite place to fish. My sister just visited the lake and said the initials are in there good, and the tree has come to life.

My dad didn't have material wealth, but his insides were filthy rich. He would step in front of a bus for anyone that needed help. At the end of his life he chose to be alone. I don't know if the severe financial stress did him in, or if he took his life. I wish I had closure so I could let him rest in peace. He will always be a saint in my eyes, and the one that taught me compassion, patience, and most of all humility. My father had lost everything and he still chuckled, and always positive. He got the most joy helping others with their problems. I will never forget how happy he was to give this little old lady a coat he purchased for 12 dollars. It was a white leather jacket with a fur collar. He gave it to her right before he died and very happy he did that.

The day he gave her the coat we connected. It was scary because our eyes locked and he said we needed to visit. I found him that next week with the heat and electricity off. Did he plan to leave this earth on Martin Luther King Day? In his wallet is a lottery ticket, and debit receipt saying he is eight hundred overdrawn. I kept it and put in a special wooden box that was left to him by his father. I hope it was just his time to end the suffering. He gave of his heart to everyone and died in dignity. This day will always be special to me. I just wish I could of said goodbye before he died. We will see each other again when it is my time to fly. ~Peace~

© Copyright 2010 Chessly Lynn Nesci

Want to review or comment on this short story?
Click here to login!

Need a FREE Reader Membership?
Click here for your Membership!


Reviewed by Suzi Sundquist
5/4/2010
Beautifully written, Chess. I remember this day..., I cried with you and for you. This is the day I watched a piece of you fade into the heavens..., your love carried him through the gates of eternal life and now he is at peace. His passion will live on, in you, for all of eternity. You have made him very proud.

I, like so many others, am looking forward to reading more of your work! You have a gift, thank you for sharing it!

Big hugs~

Lil' Me
Reviewed by nancy taylor
1/22/2010

A poignant tribute to a loving father, a man who seemingly loved to give more than receive. The sadness and loss jump off the page. Chessly Nesci is a writer willing to deal with her most personal issues, and in doing so, gives us strength to deal with our own.

Nancy Taylor Rosenberg
Reviewed by John Domino
1/18/2010
Dear Chessly, This is a wonderful tribute to your dad. God Bless You!

Pizzaman
Reviewed by Jerry Bolton
1/18/2010
Touching, heart-rendering so, Chessly. It sounds like he decided the race had been run and he was weary of it. It happens. To be able to pick and choose the time is something people have arguments about. But in this case I would have to say, from what I have gleaned from this beautiful piece is that if he willed himself away please don't be sad if it did happen that way. Sometimes the road is just too rocky to travel on.