1238 words

All your life you dreamed to become a writer. You have so much to say. But you didn't do it until now.

So, you decide to begin the writing today. Therefore, you prepare everything you need for it and write.


3000 BC

You call your servants and tell them to bring a large stone plate.

Tree days later they bring it and put outside your room. You do not like its color.

A week later, you decide that the second plate is the best and they throw away other eight.

Tree days later they bring a stone like the fourth, but you show them that it is different.

Two days latter, after you decided that the first stone was the best after all, they bring it.

In the morning you look at it, and feeling too tired to decide, agree to accept it.

They didn't think of course, to bring a stonecutter so you send them for one. On the afterthought, you send to bring two more.

Now everything is ready.

However, you are too tired and postpone the beginning for tomorrow.

Now what should you write about? This one is easy. It is obvious - about the most important person for future - yourself.

After this deep thought, your ideas pool is depleted and you send for the poet to put it into words.

And he begins:
"Oh majestic …"

And chisels begin to work. After three quarters of an hour, the poet continues:
"Dear to all …"

"Wait! What is it? I don't like it! Bring me another poet."

"And what to do with this one?"

"He is useless."

.

The new stone is slightly different but you majestically agree.

The new poet wants to say you the text, but you just wave a hand:

-You are the poet. You should know what to write.

-This is a story about our god ...

The poet is half saying half asking for your agreement.

But his uncertainty is translated to "?" by chisels. When they go to bring another stone to rewrite without "?", you go to sleep.

.

Two weeks later, you come to check the work and see them work on a new stone.

-What happened?

-There was one misplaced comma.

You do not have enough patience to wait until the end of the story and order to conquer 2-3 countries in meanwhile.

.

You like the whole story (read by the poet, because you do not understand stonecutter's handwriting) and order to put it over the entrance to you room.

As there is not enough place for this, they make your room higher. Three times higher.

And when you enter it after three months, you feel very proud about your story.

What a good writing!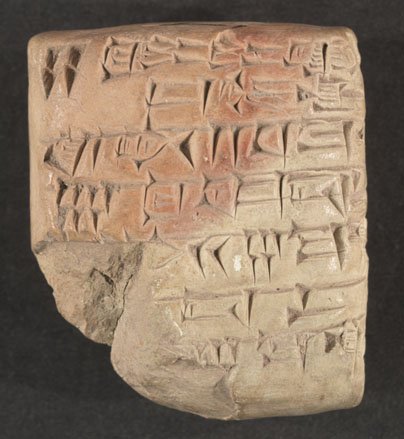 1000 BC

You call your slaves and tell them to bring some papyrus scrolls and reed brushes.

In meanwhile, you think about what to write. You decide to write the same as your father and his father, and his grandfather - about your conquers. What could be more inspiring than history of Your life!

You begin your narration.

Religious scholar sits near the table and writes your story.

After some time, you are tired and order your historian to continue.

Two years later, he reads you the whole story and you agree that everything in it really could happen.

It is a good story.





1000 AD

You call your servants and tell them to bring some writing material.

They go to the kitchen, take your unprepered meat meal and skin it off. Then they prepare parchments.

After this, you see one of them chasing after a goose. At the end, he succeeds to take some quills from it.

So you have everything ready and the scribe is looking intently at you.

-We will write a religious tract.

And the quill begins to fly over the parchment.





1800 AD

You call to your servant:

-Albert, here is money for some paper, quills and ink. Go to the end of the stret and buy them. Quickly, I feel that words are beginning to burst out.

Meanwhile, you think about what to write - some novel of course. There is nothing else worth of writing.

But what ending you will give to it? Tragic, or very tragic?

.

When all the writing material is in your room, you take a bottle of red wine and begin to write.

In the evening, you go to the theatre with Jane.

And end the night with Anna, to learn about women anatomy from first hands.

Both women inspire you, and in the morning you continue to write.

In a year, you finish your book and publish.

It is very popular.

So popular, that a week later you participate in a duel with Anna's husband because he believes that you know his wife too close.

After three more books and seven duels, one of them (husbands) succeeds to kill you.

A moment before the last sight of the world, you realize that you are a real writer if you finish your life like this.





1950 AD

You call to your wife:

-Maria, bring me some more paper please.

And then you dive into the world of super clever private detective who makes many mistakes but solves all the cases at the end.

The typewriter is tick tacking late into the night and two days later, you take your 127th book to the editor.

You are a great writer. But nobody says Hello to you on the street, because you don't use your name. You cannot. It's too uninteresting name.

But everybody knows John's name - your books hero. And everybody likes him. He is so masculine and succeeds always with women.

You wish you would be like him.





2008 AD

You open the computer and look on the screen.

Very unquiet music is bursting from the very loud-happy loudspeaker and makes the coffee in the cup tremble.

You begin slowly to type:

-Today I slept until 8:37 am. Then I ate. I ate bread and a glass of orange juice. Ah, yes. I had butter on my bread …

Slowly you begin to type quicker and quicker. And after two hours you finish to tell about your very important day.

One hour later, you post it in 25 blogs and drink another cup of coffee.

You are a very good writer - you post a blog each day and you have many readers - mostly your friends and once-comers. With net's possibilities, you know that it never will come the time that there will be no newcomers to your site.

You add some more commercials to your site and begin chatting with other authors.

Your day flies away quickly and nicely. Especially as in the evening chat, they tell you how good a writer you are.

So you decide tomorrow to post about your another day. (1254th post). Why should you argue with success?




3008 AD

You open eyes and hear in your head three voices greeting you.

You answer them and begin to think away a story - a story about writing.

It takes you time to explain to others what "writing" is and why there were times people needed it. Why they used it instead of thinking truth.

You continue to explain according to an old book you found, but it's so unconvincing, that even your own thoughts cannot accept it.

Why people wrote?