Share
Print
Save
Become a Fan



Saturday Night Tale.
By Jack Kuperman
Thursday, April 16, 2009
Not rated by the Author.



I decided to try this story - which, if you will like, I'll continue.

Chapter 1

Saturday night. Everybody is seated on the sofa and near the piano on the stool. I open the book and begin to read the weekly fairy tale. Suddenly I'm interrupted by the little one who asks to be covered. I put the book on the table, bring the flannel blanket that I keep specially for such an occasion, cover him and return to the table:


Little Red Riding Hood




Once upon a time, there lived a girl, whose name was Goldilocks. She was married to Prince Charming.

Once they went to Geneva in June. But in the evening, a sudden wind from the lake made Goldilocks shiver from cold. So Charming ran to the nearest shop and bought there a riding hood for her. The hood was navy blue.

Goldilocks took it, turned around, measured, and said: "Have they some other color? You don't really think I'll take such an awful color. I'm not in the sea, silly. I'm here and I want that everybody will see me".

So, the hood was changed to the red one.





When they returned home, Goldilocks continued to wear the red hood everywhere, and as she was just 5'2", everybody called her Little Red Riding Hood. After a year the name stuck. (Like a gum stuck to your son's hair the last summer or to that black dress that fits you the best. And all this without mentioning the gum stuck to HIS best trousers, leaving a white amorphous mark on the bottom.)

At the beginning, the girl felt hurt because of the name, (especially the "little" part of it.) But as time went by, and with it Goldilocks' beauty and Charmings' hair, she got used to it and even wanted to found a party with the same name. But, as she lived in not so democratic kingdom (and between you and me, very anti-communistic), she was refused the use of the name for the party. The excuse they gave her, was the law, that would pass just 2 days later. This law would forbid the name of the party being longer than three words.

The day after Goldilocks put the application in, she saw an "invisible" spy stalking her to everywhere. In Yoga lesson she asked him what was the matter. The poor guy explained that his job was tracing her to everywhere as she wasn't politically reliable.



Goldilocks thought about it a bit, and this unusually rare process made her recollect about her grandmother - the Prime Minister. That's why she decided to go to the whitish house on the Upping 13 - to see her grandmother, and even, if it will be possible, her grandfather, the main Butler.
.


She could fly there on the flying carpet, but just a week before, the Charming spilled on it some red wine and they took it to the dry cleaning. As their luck was, the last night there was a theft in the story and their carpet couldn't been found. So Little Red Riding Hood decided not to wait till insurance would compensate them, and go visit the grandma by the usual means.

It was a long way - the day-long flight, five hours ride by train and in the end, going through the black ancient forest. But she went through all this (complaining in every place where they were ready to hear her.)

In the forest, you could see everywhere signboards on the trees: "The ancient tree 1982 BC. Belongs to ..."
Every tree belonged to anybody. And, as everybody wanted to show off their wealth, each put a tree in the forest, and it became filled up very quickly. (Well, with all those programs of "how to be reach in 33 1/3 days", and "how to take everything from the life in 2.17 months", it should be.)

After there was no place to put a stick in the forest, they began to grow trees on the second floor.

It produced some light problems. Trees got their day portion of light according to a queue. Because of that a lot of quarrels began and therefore people were appointed to make an order in the queue. Then there were managers who checked that queue orderers don't cheat and don't get bribed. There was an inspection department that checked that they will not give to the queue orderers more than two glasses of tea a day. And of course, there was a main manager whom no one saw. In short, there was a lot of trees and even more people, and because of people, you couldn't see the forest.

And just in the same day that Little Red Riding Hood intended to pass through the forest, there was a convention of faction "Free Trees".

Several times they tried to give to Goldilocks leaves with banners of their party: "Equal rights to the trees without relation to their roots", "To solve problems of housing", "We are in favor of marriage outside the forest", "We will return to the roots" and so on ...

Our girl took the leaves and threw down. Suddenly there appeared a man and required from her to collect all the garbage. She wanted to raise them, but every leaf disappeared already under the roots of that convene.

Little Red Riding Hood decided to continue her way. She went and went, until she broke her ... nail. She began to cry. After hour and 15 minutes of it, she felt tired. She sat down and fell asleep…

***

I stop reading, raise my head and see everybody is sleeping.




Well then, I will continue some other time. Good night.
Chapter 2

Saturday night. Everybody went to seat around me near the table. I decided to continue to read about Little Red Riding Hood adventures.

I looked at all 3 opened mouths and began:

Little Red Riding Hood slept in the forest. She was too tired of crying.

Suddenly a high noise waked her.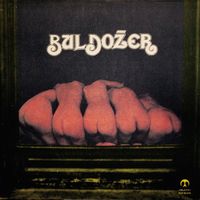 An enormous beast (Goldilocks never saw bulldozers) travelled in the forest and ate trees. "Who are you?" Questioned Little Red Riding Hood.

And the beast answered "I was sent on behalf of the party 'straight path, is the best path' and I try to convince the trees mob in rightness of our party. Just now I demonstrate."

Goldilocks thought about her grannie (that even once did not act straight with people) and began to cry.

"Why do you cry?" asked the beast.

"Because I need to get to my grandmother and I do not see the road. Maybe you, the beast, know the way?"

"The truth is that I do not know exactly, but we will find" and began to work …


After two hours, there remained nothing from the forest and then Little Red Riding Hood saw the grandmother's house.

She began to run towards it but suddenly heard a weak scream.

Stopped, looked around, did not see anybody and wanted to continue, but then once more she heard the scream. This time louder and now she distinguished "to the shelters!" And then she heard a siren rises and descends.

Little Red Riding Hood didn't ever hear about the war, but those sounds frightened her. In particular because they originated from the wasps band:
"bbbzzzbbBBZZbbzzzzzbbbzzzBBBZzzbbzzzbbzzzBBBZbzzzzzzb…"




She began to run and suddenly found herself near a cave opening. She stopped for a moment and saw planes in the sky. Those were the planes that brought fertilizer to the forest. But the forest was not there already, as the bulldozer did very good work.

Airplanes revolved over what was once a pretty two-story forest, did not find trees, but even so, decided to execute their task (they were the workers of the National organization of fertilizers) and so, started to descend to the earth spraying the rain of shit.

But this, Goldilocks, didn't see because she was so scared of the planes, that fleed into the cave.

***

As the last time, they again fell asleep. I looked at the clock, and suddenly saw the date and the day of the week.

It's not Saturday tale - it's Wednesday tale.




Oops. They told me today is Saturday and I believed. Brats.