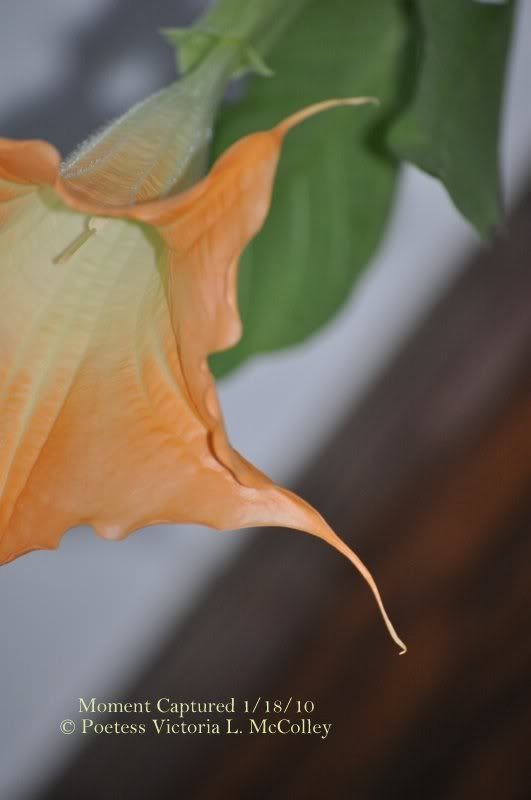 I am so bewildered as to why my one Angel Trumpet is blooming again. She shouldn't be until later in the year well past spring. She is supposed to be in her dormant phase…but this is ok, since this offers more practice for me with photographing them.
She has 3 blooms. The blooms are long & bell shaped, reminds me of a trumpet, or even a wine glass. They are 14 inches in length. To capture the inner blossoms within the photos I had to lay on the floor. (They bloom downwards like a bell hanging)
The other unusual thing about this blossoming is that one blossom is white tinted with yellow pale orange, it is supposed to be orange like the others. Maybe this is due to a nutrient deficiency since they should be resting…I don't know. (below pic)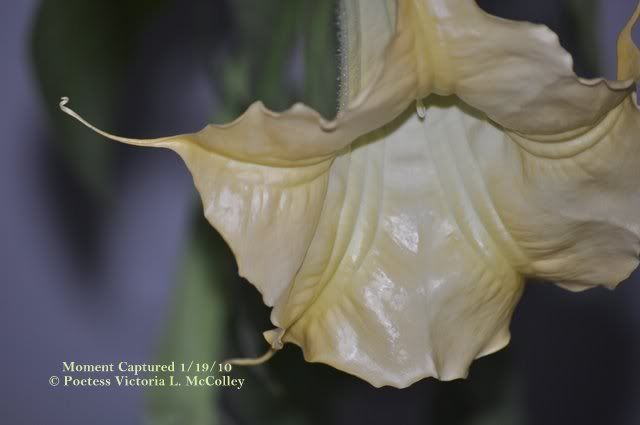 I have one White Angel Trumpet & one Orange Angel Trumpet. (since 2005) They are also in separate containers. I don't know what happened to the caterpillar that hitched a ride on them when I brought them in for winter (they are tropical)…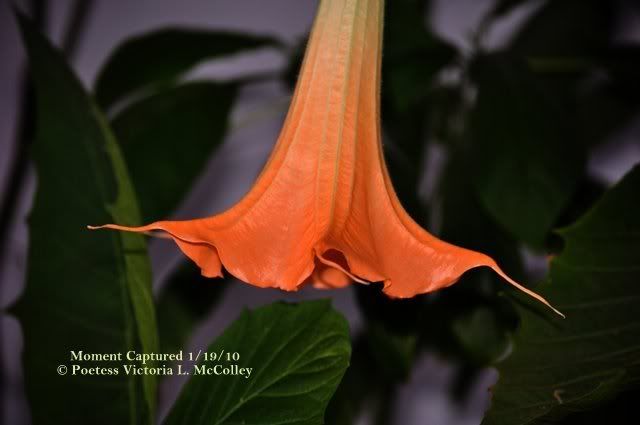 I woke this morning with my first thought that there is symbolization form the trumpet blooms to the tarot 3 of cups. I googled 3 of cups… & visit Avia Venefica. She has a wonderful web site! From her teachings posted for the 3 of cups:
A few symbol meaning for the Three of Cups:
"Flowers: As we would guess, flowers possess symbol meanings of joy, beauty, growth, sensitivity and unfolding. They are predominant features on the six of cups and four of rods, but they are seen sprinkled throughout many deck renditions (see also the Sunflower symbol meanings entry). Flowers are all about opening up and receiving the light of love, joy and compassion into our lives. They remind us of the better things in life, the good times, the sweet smell of success, and the beauty that surrounds us if only we open up to its presence."
Quoting Avia's Post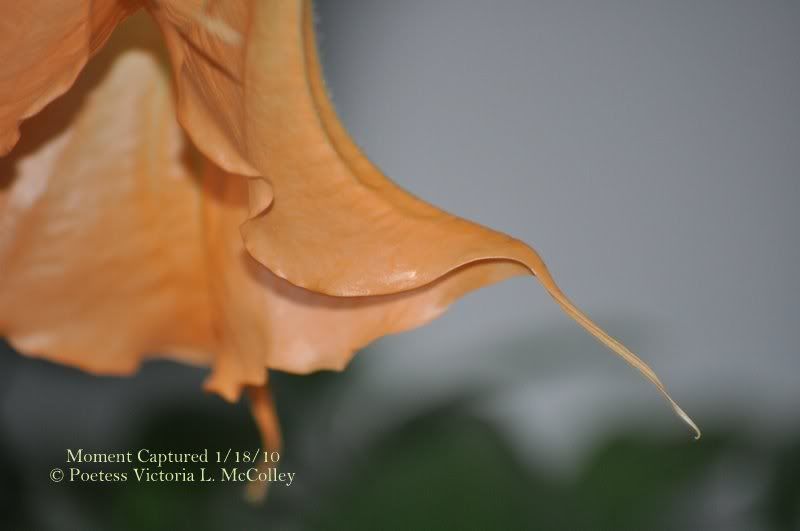 But aside from my morning thoughts…these blossoms are sensual, elegant & so sexy.
Their perfume is amazing! They emit their perfumery essence in the evening & this melds delicately throughout my home… I can hardley wait to get Adobe Photoshop CS4!!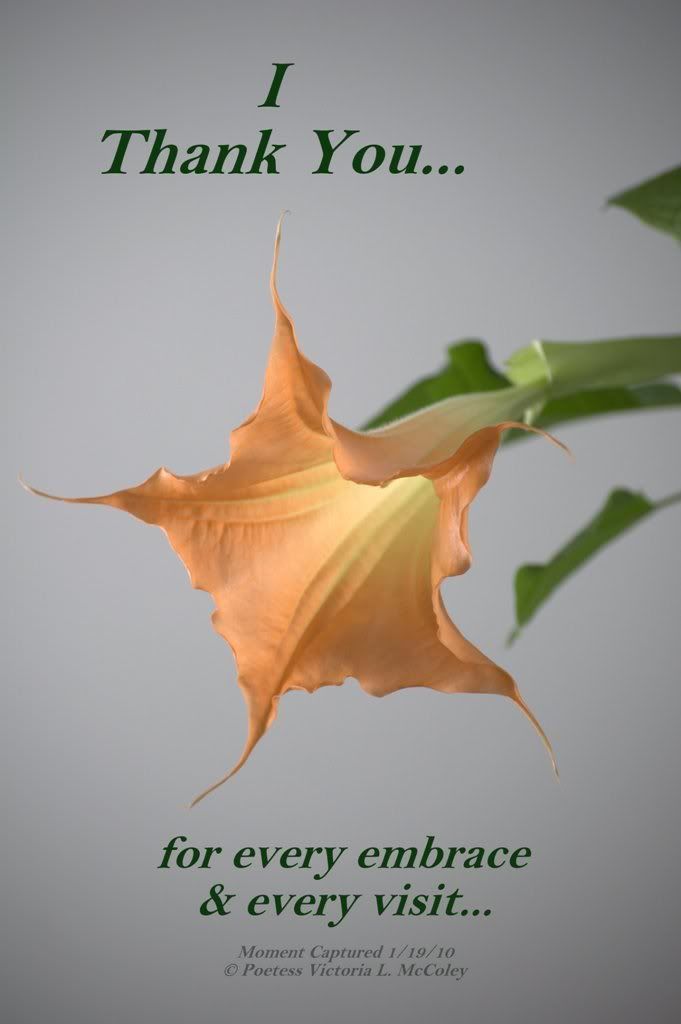 Till next time…