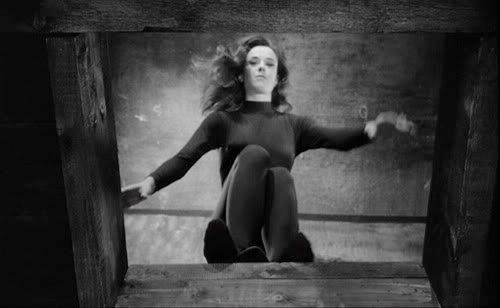 Photography Creations: Judex
Reticence of Darkness's
In darkness there stood
protective guards of perishing lives;
Altering between realities nightmares…
Solitude was born inside perception's eyes,
entering a chamber of innermost security.
There were divisions of separations,
quietude's of a responsibility shouldered alone…
Weighted with the burdens of the unconceivable;
What means does the innocent have to learn?
…to salvage their soul in resiliency,
under the abusive hands of vile trespass?
Harmed by the violent intrusion,
deception's wrath wears loving masks…
Beneath these stars dimming beatitude,
did the cry of love echo into infinity's heart?
Did the glacier of emptiness freeze in time?
Where did the light of hope shine,
while shadows creep upon the knees of secrecy?
Lingering into obliterations of tomorrow,
a presence of undisturbed imprisonments lives;
Never releasing the power of knowledge to see;
For under the fallen moon there are silent sufferings…
An incorrigible reality remains hidden inside;
Blanketed away from the destruction of its truth;
The thieves of disgust stole the eve of moments;
Leaving the permanence of deep scars;
Unattended;
Searching in despair…
There stood in reticence of darkness's,
the protective guards of perishing lives.
Sheltering them within distressing silence;
Securely watching molesting trespass,
as the safety of hope was repeatedly destroyed…
(Written: April 22nd, 2009 6:50 a/m)
In Joy, In Peace, In Grace, In Harmony of Love
Embraced ~ Embrassé
poétesse d'amour ~ poétesse romantique
Copyright© 2010 Poetess Victoria L. McColley