After several months passed without a call Lonely Girl decided she needed a night out. Peace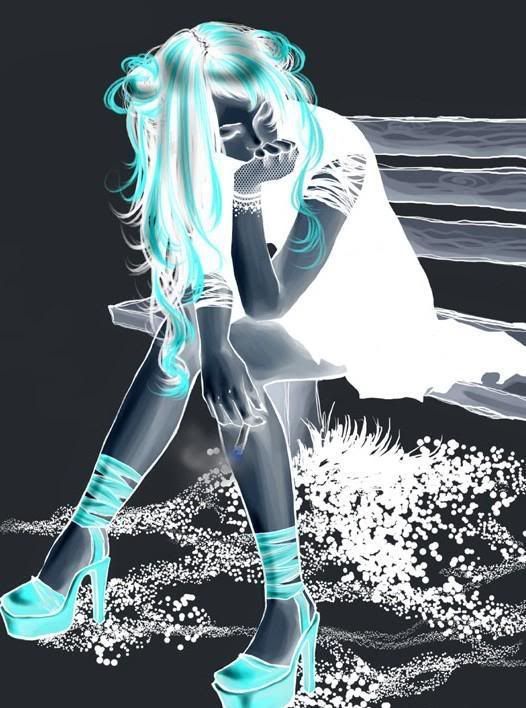 Lonely Girl: Night Out
Lonely Girl hadn't seen her boy-toy in several months and sure he wasn't interested anymore. Maybe he liked his Camel Toe ex more? She had been rode hard and put away wet by every guy in town. Why didn't her boy-toy want the real thing instead of settling for a tit, hole, and heartbeat?
Love hurts so maybe he didn't want to take a chance with a good girl that would rock his world. Lonely Girl waited several months for him to call and he never did. She decided to take a ride into the city and check out some eye candy with her girlfriend. She hoped she could pull it together and have a good time. After many drinks and no eye candy she felt like the night was a waste.
Walking out the door she tripped on someone's foot and fell on her face. The gentlemen looked down and smiled; "Do you need some help up?" She was speechless when he spoke. Then he grabbed her hand and pulled her close. They made eye contact and started to kiss. It had been eight months since she felt someone's lips.
All she could think of was his strong embrace and how bad she wanted to jump his bones. After saying goodbye to her friend she jumped in for a ride. They held hands and kissed all the way to his house. When they arrived he carried her into his bedroom and turned the lights low. He said he wanted to take it slow…
He removed her clothing and kissed her everywhere. Then he carried her to the hot tub. The lust that night was smoking hot.and Lonely Girl felt alive again…She decided to wait on the sex because her boy-toy was still in her head. The next morning- John made breakfast for her in bed and showered her with roses from his garden.
Lonely Girl gave him her number and hoped he would call….
Worried that her clock was ticking. All she wished for as a little girl was to be married with a family. The white picket fence and love to last a lifetime. She tried to connect over the years and they all left.
Maybe John would be different than all the rest? Next month her boy-toy is coming home for a short break. She knows if they meet there is a chance they will hop in bed. She won't know until he comes home if the spark is still there. If it is gone she will move on...She tried in the past to play hard to get but it never happenend because she was always wet. To be continued…. ~Peace~
© Copyright 2011 Chessly Lynn Nesci