Price: $10.95 (eBook)
Download to your Kindle (eBook)
Amazon
Lulu
Barnes & Noble.com
http://www.amazon.com
Amazon -


"The Tree Outside The Window," is based on autobiographical information about the author, and describes a girl's encounters with schizophrenia and the mental health system. It begins with the childhood experiences of Jill Walker, the main character, and follows with the chronological events leading to her initial psychotic breakdown. The story continues through treatment by various psychiatrists, therapists, and city, state, and county institutions, and culminates in the character's conquering her insanity, and achieving autonomy into adulthood. Above all, it's a tale of hope, that the will and spirit can overcome the horrors and devastation of a mind ravaged by mental illness.

Many of the incidents and descriptions relating to the doctors and psychiatric hospitals were actual occurrences, revealing the problems, inadequacies, and abuses that are common in the mental health system. The story is fast-paced, insightful, and often amusing, and could be enjoyed by persons of any background, from the age of puberty and up. Mental health workers are encouraged to read the book - it conveys the firsthand experience of schizophrenia, as well as the patient's perspective on life in the mental health establishment. The reader will be enlightened as well as entertained.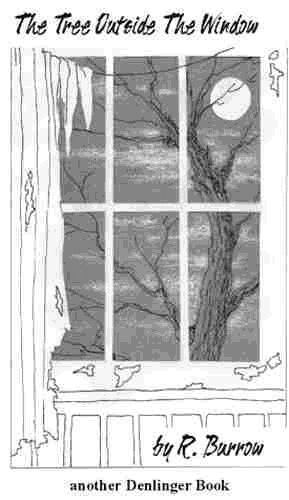 Excerpt
It was the end of her childhood. Her mother, Eve Walker, drove her to see the child psychologist Kronski at his office once a week. Eve paid careful attention to the road, and Jill sensed a nervousness about her mother. "Sit still in the car," Eve said, fidgeting with her hands. "Mr. Kronski is a nice man and you should look forward to seeing him. Maybe the two of you will play a fun game today." Jill was taken to Dr. K. for treatment of her anxiety, and her dread of seeing him escalated this condition unbearably. The sessions were frightening and confusing to her, a seven-year- old already prone to over-excitability.
Jill tried to sit still. "I don't want to see him!" she screamed at her mother, wondering if mutilating the appointment card would have any effect. Jill had torn up this hated symbol once before, only to be intimidated by Dr. Kronski as to why she had done it.
As hard as she tried, she could not relax in the car; she stirred restlessly in back by herself, kicking and scratching the plastic covers on the seats in front of her. In the waiting room, she babbled incessant nonsense, to irritate her mother and provoke her attention. She hit, poked, and clutched at Eve's arm, unable to stop or obtain relief.
Kronski treated children with clinical problems. He was adept at portraying the image of a competent, successful clinical psychologist and had become quite renowned, appearing on T.V. game shows and local news 'family' segments, intended to help parents with difficult children.
Sometimes there was almost a childlike wonder and delight in him. He spent a small fortune on playthings - he had every new toy sold in the stores, and the latest games advertised on television. An unlimited supply of candy and occasional loose change was lavishly poured into Jill's greedy hands as well. She knew this tactic was to gain her favor and trust. It didn't.
During these times of generosity or game-playing, Dr. K. conversed with her about routine events, as though he were an 'adult friend'. She always found his personality humiliating. His pretension of friendship never achieved the slightest plausibility, and she clearly sensed a coldness or meanness about him, though it was always obscured by the artificial surface of his cheerful demeanor.
Dr. K. ate a lot of sweets, ice cream, and cookies, and had a large, round stomach to show for it. Jill wondered why there were always wide, oval sweat stains on the underarms of his powder blue shirts. He smelled like the boys' gym lockers when his jacket was off. The only work Jill saw him do was sit around his office eating donuts and popping M&Ms. She told her mother that "jerk Kronski" always wore a suit and tie, and black and white shiny shoes with a decorative gold chain; Eve responded, "Well, he's not an ugly man." That surprised Jill: Kronski's appearance and dress only made him an object of ridicule to her. Laughing at him made him seem less threatening.
"Why don't you draw a picture?" Dr. K. asked Jill one day, as if there were other options. "I don't want to, I'm sick of drawing," she said. "Sit with me here," he beckoned with a half smile, half frown, pointing to the table where paper and crayons were waiting. He twirled the ends of his reddish blond mustache. Jill was afraid to disobey. The looming Kronski seemed to enjoy analyzing her artwork.
She drew a picture of an enormous insect flying over the tall skyscrapers of a big city. Dr. K., after pondering, asked, "What's that insect in the picture?" Before Jill could respond, he informed her, "That insect is the 'love bug', it's spreading love over the city." "No, it's not," she told him, about to explain that the insect wasn't 'nice', but he interrupted. "It's the love bug spreading love everywhere," he said, glowing. His notion of a 'love bug' was repulsive to her, and she was enraged at being forced to accept this interpretation of her own drawing.
Several weeks later, Dr. K. demanded, "Go in the adjoining room and try on this outfit." The room was empty, except for a few unopened boxes of toys on the floor. She looked at the dress, which she assumed was 'play clothes'. It was a a hot pink color, with thin shoulder straps and a low, straight neck. Short. She thought this made her appear too old, like someone on T.V. They rode in Dr. K.'s car to an ice cream parlor. He prattled away, talk she couldn't understand, gesturing with his hands in explanation. He was relating to her as an adult, as a 'business partner,' which made little sense to her. At eight years old, Jill began to be vaguely aware of his pretensions of importance - she often played games of imitating famous people with her sisters. Sometimes she found Dr. K. amusing.
When they returned to his office, he sank into a large armchair and pulled her onto his lap. He began to rub her chest. Jill knew something was wrong with the gesture, felt uncomfortable, and started squirming. Kronski proceeded to maneuver his hand into her underpants. Jill was alarmed by this touching, and struggled to get off his knee, knocking over a shiny metal ashtray stand. "What's the matter with you?" Dr. K. said. "You're not yourself today." These words confused her even more, and she looked quizzically at him, nervous and somewhat embarrassed. "Oh, don't worry," he said. "I can clean up this mess. Look, I just bought a new broom. Now I get the chance to use it." He smiled and happily swept the ashes from the carpet into a dustpan.
The following week, he placed her on his lap again. This time he quickly unsnapped her pants and plunged his hand in. She conjured a meek protest, jumped off his lap and darted from him. "You wanted to wear your play clothes today," he said. "You act as if you expect me to do you a favor!"
Her fear confused her; she was at a loss as to how to react to his advances. Self-conscious of her inability to understand his sophisticated adult language, but aware that she was being violated, she could not speak out to him, or anyone else about it. She worried that she might be looked down upon if she tried to explain. And she was paranoid about the business associates on the phone in Kronski's office, who she feared would harm her if she tried to rebel.
After two years of private visits, Dr. K. said, "Instead of visiting me by yourself, from now on you'll be with a few other kids. You've graduated!" he pronounced emphatically. Jill felt that he often spoke to her loudly or abruptly on purpose.
The group consisted of four girls: one extremely shy; one fat, with an eating disorder; the third outspoken, loud- mouthed, with a tendency to constantly interrupt people in order to talk about herself. As the fourth member, Jill often imagined this group as a congregation of Dr. K.'s subordinates, led by him in useless discussion designed to get them to reveal themselves. Dr. K. liked to be surrounded by children - he derived a kind of joy from it, in spite of the coldness lurking within him. It was as if he considered himself one of them.
One day, the foursome, when Dr. K. was temporarily out of the room, discovered a large jar of hard candies. They proceeded to stuff their pockets, purses, socks, and shoes, until the jar was empty. Kronski returned and saw what the girls had done. He said that taking all his candy wasn't nice, and recommended that they put it all back in the jar. Jill returned part of the candy, but kept a good deal still concealed in her clothing. When Dr. K. saw that a third of the jar was still missing, there was a long pause. Finally, he announced, in a tone lacking criticism, "Now there won't be enough candy left for everyone else." The girls listened, but said nothing.
Jill felt guilty for weeks about stealing. But when her remorse subsided, she was only amused by the theft, and wished she had robbed him of more. He deserved it. She was never impressed by his gifts of candy, and thought he was an idiot for ever thinking she should be.
When Jill was ten, she imagined that the loud, overbearing, skinny girl had become a porn star. This seemed to suit the girl's personality, Jill thought, and Dr. K. would have gladly arranged it. She whispered to the other members of the group that they were all Dr. K.'s little whores. The vigilant Kronski overheard, and reprimanded Jill in front of them. "Your comment is undesirable and inappropriate," he said, with a menacing glare in his white and hazel eyes.
Jill wondered if any of the three other girls in her group had been touched; she conjectured that the shy girl might have been. She decided that he must have carefully selected the children he perceived to be least likely to expose him. No psychologically unbalanced child could report his criminal antics with any degree of credibility.
In order to keep these appointments with Kronski, Jill was forced to leave school in the middle of the day, which no other child did. Her visits with Dr. K. she thus perceived as something requiring a measure of secrecy. At seven years old, she was led to see herself as 'different', problematic, even 'weird.' Evidently, there was something wrong with her that needed to be addressed and corrected, though what it was was never made clear to her. She was an excellent student, got along well with her teachers, and did not act out or fight with other children. But although she was quiet and serious, she never felt that she quite fit in with her classmates. The students' rambunctious playing and joking were hard for her to understand, and joining in was awkward, if not impossible. However, the other kids recognized that she was 'smart', and often asked her for help with their schoolwork, or gathered around her desk to watch her draw.
Her perception was that because she was so shy, nervous, and bright, her anxiety led her at times to act 'strangely', which in turn gave her a great deal of stress, compounding her anxieties. She had developed a variety of nervous habits, like biting her nails, fidgeting, and walking with her arms stretched out to the sides. She was a very sensitive girl, which made her nervousness and self- consciousness worse. Soon, as the stress and the tension increased, she was behaving badly, with wild outbursts and tantrums at home.
On Jill's eleventh birthday, her family was gathered around the table in the kitchen, waiting for her to blow out the candles on the cake. Jill refused. She was angry that her little sister Princess was getting all of Eve's attention. "Maybe Jill has a point," her older, more mature sister Anne said. "You shouldn't talk about all of Princess' school stuff on Jill's birthday, Mom." "Why don't you just blow out the candles?" Princess said. "Yeah, blow out the candles and get this damn thing over with," their father said. "Donnie! Let the kids have their party!" Eve cried. "If you can't deal with it, why don't you just stick it?" "I told you I wasn't in the mood for this from the beginning," Donald reminded her. "My allergies are acting up, and maybe I can't deal with it!" "Tell Dad to shut up!" Jill yelled at her mother, trying not to cry. "It's Dad's fault," Princess said. "But Jill and Anne are blaming me." "We are not!" Anne protested. The heightening of voices irritated Donald; he hadn't been feeling well, and his temper flared like the flames on the birthday candles. He pushed Anne, who fell backwards, and Eve immediately rose to assist her. "I meant to push you, not Anne!" Donald announced to Jill, at the same time apologizing to his oldest daughter. Jill, trying not to seem in a hurry, walked up the stairs to her room, closed the door, and buried her face in her pillow. The cloth became wet with tears, and the fabric felt rough on her cheeks. She heard the muffled altercation continuing on downstairs, but the fact that it was her birthday, a day that should have been special to her, made her feel a hundred times worse.
At school, Jill believed that her teachers noticed her strangeness. She overheard two of them talking from an open classroom. "Her mother pushes that girl too hard," Mrs. Lackey said. "Jill's so nervous from the stress." "Well, she's very shy," Mrs. Ring said. "She keeps to herself. Her mother is probably overconcerned, maybe hysterical. Jill is a bright girl and doesn't need a lot of special attention."
Jill blamed her mother, and her father as well, but allowed her mother the excuse of naivete. Her father was never much involved in the first place, although his outbursts and fights with Eve did cause her considerable stress.
"Why do I have to see Kronski, and Anne and Princess don't?" Jill protested to her mother. "Your sisters don't act nutsy," Eve explained. "Anne is mature and has good judgement, and your little sister behaves herself properly, and I have no problem with her." Jill didn't quite understand, and was indignant; she saw the decision as highly unfair.
On the last day Jill met with Kronski, a month after her eleventh birthday, he said: "You obey and respect your mother! Don't give her any difficulty, do you understand?" The four years she was his client, she thought, had been a complete waste of her parents' time and money; they ultimately wanted him to make a more tractable girl of her, and his entire therapeutic endeavor had been usually limited to variations of this fear-arousing speech.
By the time Jill's meetings with Kronski had ended, she had developed the practice of suppressing her anxiety, and her outward behavior seemed to improve. No amount of candy and games could have made Jill feel at ease with Kronski and his 'treatment'; the fear he instilled in her was longlasting. Jill's mother told her, "I'm very pleased with the way you've been behaving. You haven't acted nutsy lately."
But on the inside, Jill felt worse. She began throwing things, made threatening gestures and remarks, told ridiculous made-up stories, and laughed inanely and obnoxiously about things that were nonsensical. These behaviors were a release to Jill, necessary, even enjoyable. Her mother constantly demanded that she stop the "nutsy behavior". But Jill liked to provoke and antagonize, and the attention she received from her family did not give her the incentive or the means to 'act normal.'
The anxiety was evidenced in these new ways at school. Jill didn't act out excessively during class, but before, between, and after class, she engaged in wild antics with her school friends. She laughed uncontrollably, abusively kicked mud puddles onto their clean clothes, threw pencils and crumpled papers at them, and once stuck a pin from sewing class in the middle of a classmate's back. Jill enjoyed the state when immersed in it. Afterwards, when her energy was depleted and she calmed down, she returned briefly to lucidity. The episodes persisted and grew worse - but Jill, ashamed and embarrassed, had no reasonable explanation to offer, only apologies.
Jill's mother pleaded with her, promised her rewards, gave her inspiring lectures on why she should change her behavior, even laughed at her and called her a monkey, but Jill was unable to voluntarily dam the flood of anxiety and its manifestations. She wanted to please her mother, and once wrote a note to her promising to stop the bad behavior, but Jill did not have this capacity.
Jill's mother, for a time, was in a state of despair, but managed to convince herself that Jill's behavior was something she'd grow out of, that her daughter had the capacity to overcome her own difficulties. If not, Eve said, there were other types of treatments and therapies available. Jill, too young to comprehend her mother's dilemma, made a habitual routine of antagonizing Eve and the rest of the household. It was as if she knew no other behavior.