Amazon
Barnes & Noble.com
Edutainment Ent.
Edutainment Enterprises


"ALPHABET SOUP FOR HEALTH"
* Super Sistah's Fun-book for Healing Earth*


This is a GUIDEBOOK for teachers, scout leaders, sports coaches, youth fitness trainers, health teachers, team advisers, and anyone wanting to improve ways of helping to raise awareness for youth about good HEALTH.

There are ACTIVITIES, COLORING PAGES, MAZES, EXERCISES and RECIPES...are all included.

Good educational fun for all school-age youth-- ages 8 to 18.

HUNGER & MALNUTRITION are big problems in our schools and among many groups of people. Millions of students go to school hungry each week.... which influences their performance. MALNUTRITION also contributes to the problem of CHILDHOOD OBESITY.

THIS MANUAL ALSO CONTAINS RESOURCES FOR FREE FOOD, books, gifts, health products,...and many other low cost services.... that are available for those who may want to access them.

...Presenting an excellent book specially written to help YOUTH to learn more about taking care of their own health, eating good foods, staying fit, managing anger, understanding Earth sciences, and related topics.

This manual also contains educational games, exercises, and coloring pages to make learning this subject enjoyable.

IT MAKES A GREAT GIFT FOR TEACHERS, YOUTH GROUP LEADERS, TRAINERS, COACHES, AND PARENTS.

Teachers, scout leaders, coaches and others who work with young people will also find this book very useful and educational.

IT MAKES A GREAT ADDITION TO ANY CLASS OR SEMINAR.




HELP YOUTH TO IMPROVE THEIR GRADES, HEALTH, AND THEIR BEHAVIOR.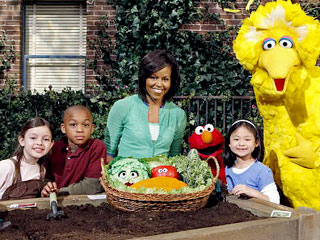 IT IS A GREAT TOOL FOR TEACHERS, PARENTS,
AND YOUTH GROUP LEADERS !
HAVE FUN WITH FOOD WHILE TEACHING and
LEARNING MORE ABOUT NUTRITION using the GUIDEBOOK:
"Alphabet Soup for Health" !
SPECIAL OFFER:
Get a DVD = "Super Sistah's Well-Earth Guide"
... with your purchase of the book "Alphabet Soup for Health"
. $39.95 for the set of 2 (dvd and book)
THE BOOK IS GREAT FOR TEACHERS, COACHES
AND OTHERS WHO WORK WITH YOUTH
THE DVD IS RATED G -- and OK for all audiences.
CONTACT US FOR MORE INFO ON GETTING DISCOUNTS
WHEN YOU PURCHASE SETS OF BOOKS.

* Gift Certificates for free stuff...groceries, travel discounts, etc.
* A free full color 'discount product' catalog.
* One surprise free gift... such as: a book, DVD, or sample of a health product.
* A MEMBERSHIP CARD that entitles you to many other
valuable offers, business opportunities, and more!
CONTACT US FOR MORE DETAILS ....
It's easy to JOIN OUR 'Empowerment Club'
Click here for HEALTH OPPORTUNITIES at our CENTER online.
Now available...
| | |
| --- | --- |
| | Paperback |
' ECO-GOLD RUSH '... this full color KEEPSAKE book
contains the ORIGINAL RULES, design ideas, information, graphics, cards, rules, and guidelines
for several board-games & Edutainment Activities (invented by Melvia Miller) ...
This book also contains a bonus section of "natural ways remedies and ways to go green."
* AVAILABLE SEPARATELY for only $24.95 per book.

It is a unique and effective way to teach about --
ECOLOGY, HEALTH, NUTRITION, SCIENCE,
GEOGRAPHY and CLIMATE CHANGE.
MAKES A GREAT GIFT FOR YOUTH
AND A GREAT TOOL FOR CLASSES, SEMINARS, ...OR OTHER TRAINING PROGRAMS.
FOR MORE INFO ABOUT THIS DVD BOARD GAME.... send for our CATALOG --
RAISE FUNDS: www.WOCF.ws




CONTACT US for large quantity discounts.

Excerpt
Millions of young students go to school hungry each week in the U.S. and around the world. And there are others who are suffering from being overweight.

This handbook offers ways to address these problems and to raise awareness about food, nutrition, health, and going green.

SPICE UP YOUR CLASSES, WORKSHOPS AND MEETINGS WITH THESE ACTIVITIES...which help young people learn more about nutrition, foods, fitness, and the environment.