Barnes & Noble.com
Barnes and Noble Pubit
Good Reads
Creating Moments in Time




To add the badge to your site, just copy the code below into your blog or web page.

NOTE: You must substitute YOUR 13 digit EAN in the spot that the multiple X's appear in the code below. You can find your EAN on the Overview Tab of your product page. It's listed as ISBN-13 under the Product Details.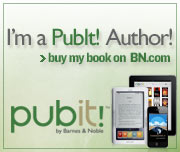 Excerpt
http://www.barnesandnoble.com/w/creating-moments-in-time-robert-valvonis/1104518347