This Lovely Angel Guards A Stone Cross Grave. I am 5'11 1/2" tall & she is about 2 feet higher than me. The Lovely Gravesite Is In My Town, Cedar Lake Indiana behind the Catholic Church. I took these photo's today with my cell phone!!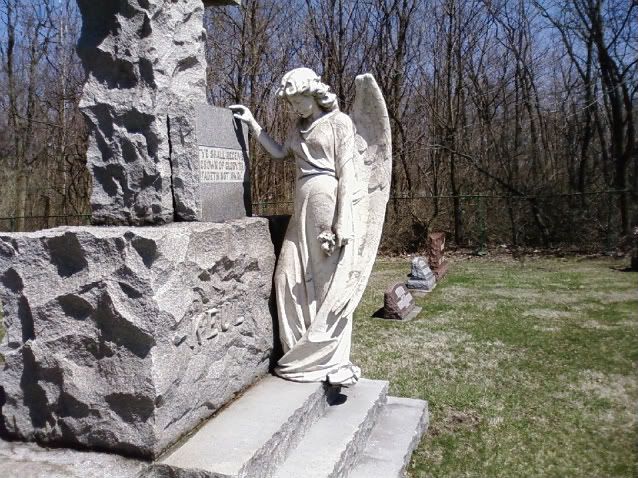 Photographs Taken By: My Cell Phone!!
The Stone Cross
Lovely Guardian Angel of The Stone Cross;
For Centuries You Stand Frozen In Time;
Within My Respect I Honor all of Your Bequeath;
As Your Beauty Carries into The Millenniums;
Forever To Be Seen In The Hearts Of The Living.
Amen…..
(Written: April 15th, 2008 10:23 p/m)
Copyright © 2008Vickie L. McColley
In Joy, In Peace, In Grace, In Harmony of Love
poétesse d ' amour ~ poétesse romantique
Embraced ~ Embrassé